Bill would protect feds' pay in case of shutdown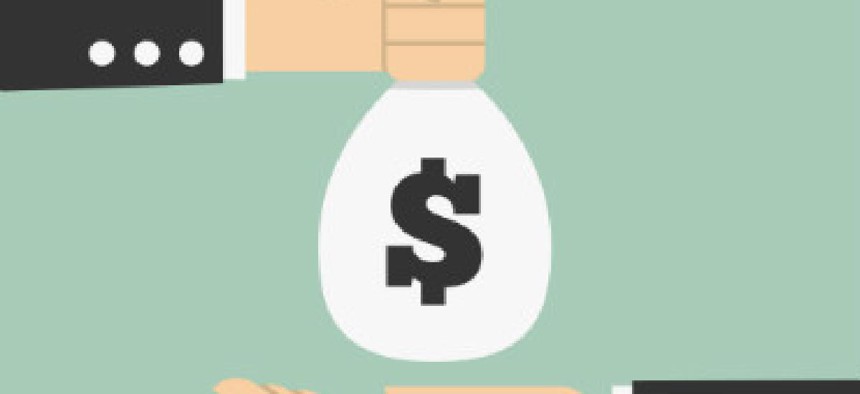 A bipartisan effort is underway on Capitol Hill to protect federal employees' pay if a government shutdown does happen.
An effort led by D.C.-area lawmakers from both sides of the aisle is underway to protect federal employee pay in the event of a government shutdown.
The Federal Employee Retroactive Pay Fairness Act introduced sponsored by Reps. Don Beyer (D-Va.) and Rob Wittman (R-Va.) would give feds assurances that the would be paid their regular salaries during a shutdown, " as soon as practicable after such lapse in appropriations ends."
"Federal employees should not suffer because Congress refuses to end its govern-by-crisis mentality," Wittman said in a statement. "Preparing the retroactive pay legislation sends a signal to our federal workers that they won't be forgotten in the unfortunate event of a shutdown."
Beyer stressed in a statement that the potential shutdown "threatens the livelihood of federal workers who carry out the nation's vital missions. It's inexcusable to play politics with their pay and the well-being of their households."
Similar bills have been passed after previous lapses in appropriations, although moving such a bill in advance of a shutdown would be a new wrinkle in shutdown politics.
Lawmakers have until midnight Friday to pass an appropriations package covering the remainder of fiscal year 2017, or to extend the current continuing resolution.
The Trump administration had been holding out for supplemental funds for fiscal year 2017, including funding to begin work on a planned wall on the U.S.-Mexico border. In April 24 remarks to reporters, however, Trump indicated that he might be open to deferring the wall appropriation to the 2018 budget.
At his April 25 press briefing, White House Press Secretary Sean Spicer said negotiations were ongoing that the president "wants a wall, and wants it done as soon as we can do it." While Spicer wouldn't confirm that wall funding wouldn't be a sticking point in the current funding talks, he indicated that the administration was looking to the 2018 budget for funds.
Senate Minority Leader Chuck Schumer (D-N.Y.) welcomed the change. Speaking on the Senate floor on April 25, Schumer said that an end to the wall funding demand would make a shutdown less likely.
"It would remove the prospect of a needless fight over a poison pill proposal that members of both parties don't support, Schumer said. Demanding border wall funding, he warned, "could tank what have been productive, bipartisan negotiations between leaders of both parties in both houses."