Why Congress should look back before charging ahead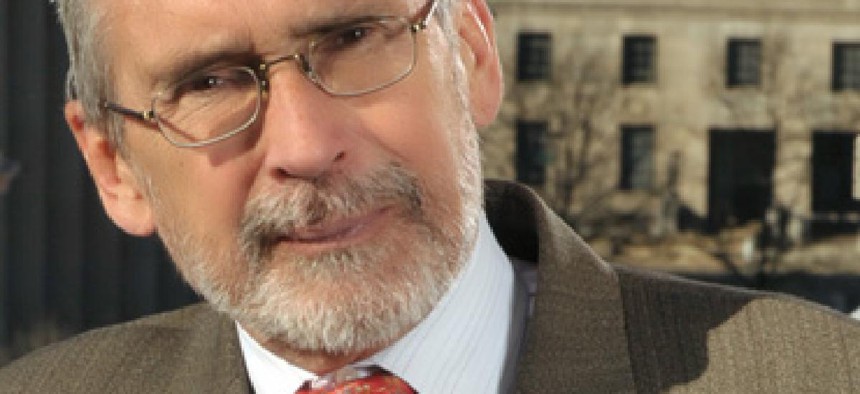 FITARA has the potential to force real change, Alan Balutis writes -- but not if legislators take their eyes off the ball on implementation.
Before moving on to new initiatives, Congress should ensure that FITARA is properly implemented, writes Alan Balutis.
I write this column the day the new Republican-controlled 114th Congress comes into session.  I'm apprehensive, because so many of the discussions and the insider articles focus on new legislative proposals – more sweeping information technology (IT) reform, acquisition streamlining, cybersecurity, big data, transparency, and so on.
But before this new Congress moves on to consider new proposals, let's not forget the important and essential work that must be done to make real the changes called for in the recently enacted Federal Information Technology Acquisition Reform Act (FITARA). I've seen this movie once before years ago, and I don't want to see it again. Or if I do, I want to see a happier ending.
Back in the mid-1990s, a similar law appeared -- the Information Technology Management Reform Act, more commonly known as the Clinger-Cohen Act.  It was heralded then as one of the most consequential pieces of modern IT and acquisition reform. It too cleared Congress as an amendment to the defense authorization act. It too sought to give CIOs more authority, to elevate their status and to give them a seat at the management table. 
And it too received little or no support from the Office of Management and Budget. After Clinger-Cohen was enacted, OMB -- what's the most common word used today for failed reform initiatives? Oh yes -- "botched" the guidance to agencies on steps to implement the new law.
One final similarity: After passage, key sponsors moved on and weren't able to follow up on the bill's implementation. In the 1990s, Rep. William Clinger (R-Pa.) retired and Sen. William Cohen (- Maine) became secretary of Defense in the Clinton administration. Today it's Rep. Darrell Issa (R-Calif.) who is moving on, term-limited, from his positon as chair of the House Oversight and Government Reform Committee. Fortunately, the law's co-sponsor, Rep. Gerry Connolly (D-Va.), remains.
So given that pessimistic precedent, here are some suggestions for legislators and Hill staff interested in ensuring that a good piece of legislation – FITARA – is not undercut by poor follow-up or feeble implementation in 2015:
Be vigorous in the oversight role. Connolly and his staff in particular should work closely with Rep. Jason Claffetz (R-Utah), the new chair of the Oversight and Government Reform Committee, to schedule hearings this spring on what steps agencies are taking to implement the law.
Compose a very short list of questions on the role the CIO has played in structuring each agency's IT budget request. Ask that answers be submitted during Appropriations Committee hearings on the president's fiscal 2016 budget request.
Schedule a meeting as soon as possible with the deputy director for management and the Office of the General Counsel at OMB, to review congressional intent and ensure that proper guidance is issued to implement the law.
Ask OMB, the Office of Personnel Management and departmental leadership to review the qualifications of the current incumbent departmental CIO's. No one should lose his or her job. But some may be better suited to a deputy or associate CIO slot, rather than assuming the stronger leadership role called for under FITARA.
With these and other steps, the likelihood of meaningful change will be heightened.