How business-led IT changes the game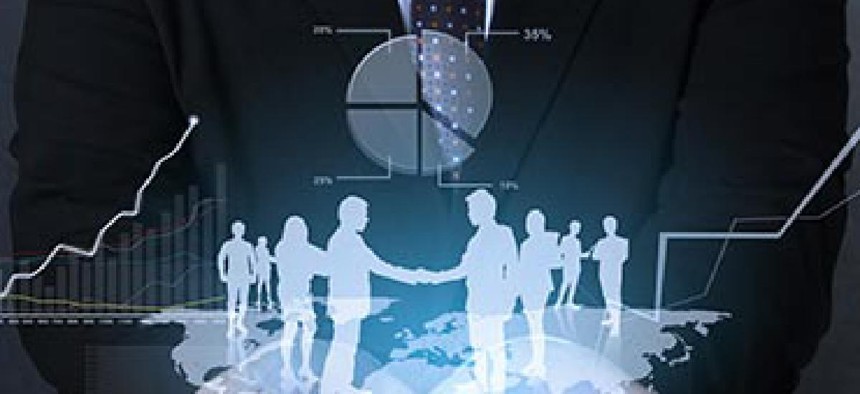 As other departments increase their technology spending, IT leaders can reap the benefits for the entire agency by following these five steps.
Recent research by CEB shows that for every dollar spent by IT, business leaders spend another 40 cents on technology or technology services. However, some government agencies report an even higher rate of business-led IT spending, and many federal IT leaders say they are seeing an uptick in their business partners' spending on IT solutions and services, particularly as more services shift to the cloud.
Some believe such business-led spending is driven by the IT department's inability to keep up, while others think it is due to business partners' roles evolving to include more responsibility for technology-enabled outcomes. In fact, most IT leaders we've talked with have noted that business partners are going to lead more of their own technology initiatives regardless of what IT does, simply because those initiatives are critical to their mission objectives.
Here are the key steps to take to ensure that the entire agency reaps the benefits of business-led IT spending:
Equip executives to make effective IT decisions. Business leaders need technology to accomplish their goals, but they are often not well-versed in how to capture value from that technology or manage its costs and risks. IT departments should coach business leaders to ask the right questions upfront, tie technology decisions to business capabilities, assume responsibility for risks and take ownership of the information that comes from the technology they buy.
Use employee innovations to enhance productivity. Our research shows that almost two-thirds of employees give failing grades to the productivity tools offered at their organizations, and as a result, they often bring their own solutions to work with them. IT and business leaders should help employees fully understand the costs and risks of their decisions so that they can make informed trade-offs. IT leaders could also partner with the human resources or communications departments to identify and share the best solutions employees are using
Position IT leaders to educate, integrate and secure. It is the IT department's objective to help the organization get as much value as possible from technology. To do that, IT organizations must educate business partners on how to make the right decisions and integrate capabilities, thereby building shared capabilities between departments. At the same time, clear guidelines for how and when IT leaders should be involved in integration and security are crucial to ensuring that processes run efficiently and information remains secure.
Reduce friction through active engagement. It is important for partners such as the finance, procurement and legal departments to be involved in technology decisions. However, business-led IT demands new approaches to those partnerships. IT leaders should solicit and incorporate other departments' expertise to give business leaders an accurate picture of the trade-offs between technology choices. For example, one solution might be easy to procure in the short term but more costly to integrate and secure in the long term.
Tackle security fears. Information security concerns are paramount when making technology decisions. To accurately weigh the business benefits of innovative technologies against information security risks, IT leaders should adopt an approach in which the true owners of the risk make the decisions. By bringing risk managers together to accelerate the adoption of technologies that introduce tricky new risks, the IT department can facilitate their implementation rather than avoid them.
In light of recent budget constraints, IT leaders need to find new ways to encourage innovation and efficiency. By encouraging alignment with strategy, equipping business partners to use data and exerting control where it is warranted, IT leaders can position their agencies for success.