5 books you should have read by now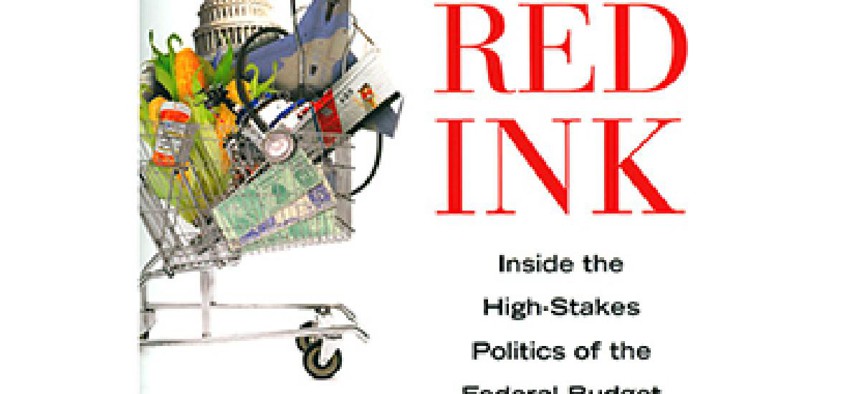 "Red Ink" by David Wessel
Crown Business, July 2012
Fiscal considerations have always shaped policy decisions and agency operations, but the federal budget process has reached new depths of dysfunction. David Wessel, the Wall Street Journal's economics editor, has covered the budget for 20 years, and his latest book offers a succinct and sobering account of just how bad things have gotten.
Not a happy read, to be sure. But with the threat of sequestration still looming and partisan accusations flying, "Red Ink" provides a valuable reality check — and even some ideas for correcting course.
Quoted: "Wages and benefits account for $1 of every $8 the government spends, not an insignificant sum. But eliminating the federal workforce entirely would have pared the federal deficit in 2011 by only one-third."
"Too Big to Know" by David Weinberger
Basic Books, January 2012
Is today's abundance of networked knowledge making us smarter or stupider? When David Weinberger asks that question, he is referring to the changes wrought by the Internet writ large, but for the federal government — no slouch when it comes to creating, cataloging and (sometimes) sharing information — the issues raised in "Too Big to Know" have particular relevance.
Can the U.S. Patent and Trademark Office effectively tap the wisdom of crowds? Do the information dumps to Data.gov have a civic downside? Can agencies' approach to information sharing help stem the group polarization that the Internet seems to encourage? Weinberger does not explicitly answer those questions, but his book provides a valuable framework for those who need to.
Quoted: "We thought that knowledge was scarce when in fact it was just that our shelves were small."
"Networked" by Lee Rainie and Barry Wellman
MIT Press, May 2012
Long before BYOD and online engagement strategies entered the federal consciousness, Lee Rainie and Barry Wellman were studying the digitization of civic life. Now with "Networked," the two scholars — Rainie directs the Pew Research Center's Internet and American Life Project, Wellman leads the University of Toronto's NetLab — explore the effects of what they term the "triple revolution" of social networks, mobile connectivity and the personalized Internet.
Although other experts have warned that social networks can degrade "real-world" connections, Rainie and Wellman are more optimistic. The networked world is a reality, they write, and "being networked is not so scary." With reams of research and wide-ranging case studies, they show how this "new social operating system" is transforming relationships, work and public information — usually for the better.
Quoted: "Quantity does equal quality. Not only do larger networks provide more overall sociability, support, information and connections…but preliminary research shows that each tie in a large network is likely to be more supportive than in smaller networks."
"The Power of Habit" by Charles Duhigg
Random House, February 2012
Paul O'Neill (who got his start in government managing computer systems at the Department of Veterans Affairs) is a poster boy for leading institutions by altering their habits. The former Treasury secretary transformed Alcoa and helped create the Office of Management and Budget. O'Neill's secret, Charles Duhigg writes, is identifying "keystone habits" — ones that, "when they start to shift, dislodge and remake other patterns."
Duhigg, a New York Times reporter and Harvard Business School graduate, contends that such keystones can unleash innovation and productivity, at both the individual and institutional levels. He details the neurology and management theories behind habit-shaping and shares examples from business, government and even Olympic swimming — promising that even deeply ingrained structures and cultures can change.
Quoted: "[Habits] shape our lives far more than we realize. They are so strong, in fact, that they cause our brains to cling to them [to] the exclusion of all else, including common sense."
"Resilience" by Andrew Zolli and Ann Marie Healy
Free Press, July 2012
One does not have to look far to find important systems that have cracked under unexpected strain: the Washington-area power grid after this summer's derecho, for example, or the global financial system when Lehman Brothers collapsed in 2008. The more difficult task, Andrew Zolli and Ann Marie Healy argue, is to identify systems that are designed to survive an improbable shock, and then learn how to bring that resiliency to other infrastructures and institutions.
Zolli and Healy start by explaining what the word "resilience" means and why it should not be confused with robustness, redundancy or simply the ability to recover. They go deep into the principles that comprise the "toolkit for systemic resilience" and explore what it takes to lead such an effort. The book drifts toward the meta in places, but it explains the abstractions well and offers hope that even the most brittle and broken systems can be set right.
Quoted: "Since each disruption and circumstance is unique, there can be no prefabricated organizational chart — indeed, one of [the] first tasks is to create it."