Keeping work and life balanced in a BYOD world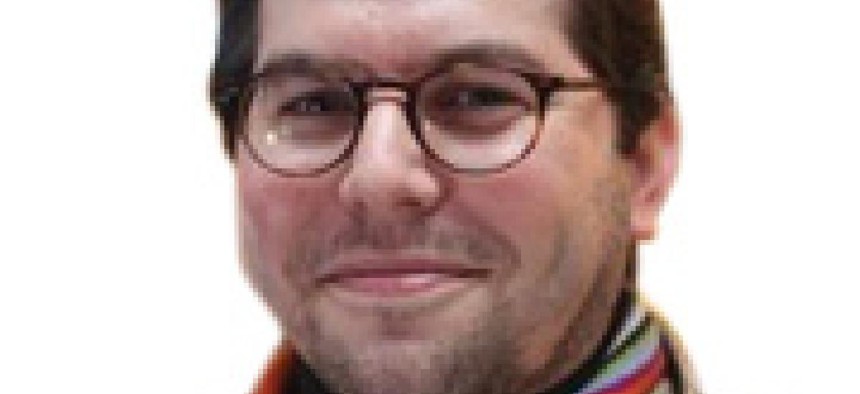 In an age when employees are expected to always be available, maintaining a work/life boundary is tough -- but managers can make it happen.
Mark Drapeau is director of innovative engagement at Microsoft's Public Sector division.
A recent Wall Street Journal story described the gadget sagas of busy professionals juggling a corporate-issued BlackBerry for work and an iPhone for everything else. Government employees — especially younger ones or those who are highly engaged with social media — are no different. For years, phones besides the standard-issue BlackBerry have been encroaching on the federal workplace, and increasingly, feds want to work within a mobile, wireless, connected environment.
Last month, I participated in an off-the-record panel about mobile device use within the Intelligence Community. As you are likely aware, the IC has stringent rules about cybersecurity, information security and related issues. Operating within that environment can make it hard to do what would otherwise be relatively simple tasks, such as checking one's e-mail on the go.
Nevertheless, some IC progressives with air cover from senior leaders are making their top-secret workspaces more mobile. Change is coming. But it is coming too slowly for some, who are taking matters into their own hands.
In a trend that IT professionals have dubbed "bring your own device" (BYOD), feds are bringing their personal computing equipment into the workplace. Blocked from adding apps to your agency-issued BlackBerry? No problem, just use your personal smart phone. Office laptop old and clunky? No worries, just take your tablet PC to the cafeteria.
Obviously, there are serious security issues associated with BYOD in the government workplace. And yet, thought leaders in the IC and other places are adapting to the trend. However, now that BYOD has been tacitly accepted, the door has been opened not only to a disruption in how employees use technology to get their jobs done but also to their work/life balance.
BYOD goes beyond a technology and security issue for the CIO's office. It is also a subtle but important human resources issue for managers and employees. Although private companies can order their employees to be tethered to their gadgets outside normal work hours, it's not as obvious where the boundaries are for the public sector.
On the surface, it would seem unfair for federal managers to demand that their employees be connected to work 24/7. But left unchecked, "device creep" can sneak up on a workplace and lead to a situation in which people feel pressured to constantly be connected. What can managers do to maintain a balanced workplace for their employees?
One simple thing is to refrain from making BYOD mandatory. If some employees insist that taking notes using a smart phone app makes them more efficient, managers should encourage it. But they shouldn't penalize people who choose not to spend $500 on a phone. The workplace should not turn into a competition between the haves and have-nots.
Another thing managers can do is gently discourage e-mail threads or similar collaborations outside relatively normal work hours. For example, if a few employees working on a project use their smart phones to reply to an e-mail thread between 9 p.m. and 1 a.m. on a weeknight, that's acceptable. But less-tethered employees in the same group should be allowed reasonable time to reply to the thread before any decision is made if the matter isn't time-sensitive.
Finally, managers should realize that — even in this crazed decade of social media, mobile apps and ever-present cloud services — more technology is not necessarily better technology, being more connected does not necessarily mean an employee has better information, and working more hours doesn't necessarily make someone more productive.
Unplugging from work — there's no app for that.