sponsor content What's this?
As Agencies Shutter Data Centers, They Are Embracing the Cloud with Gusto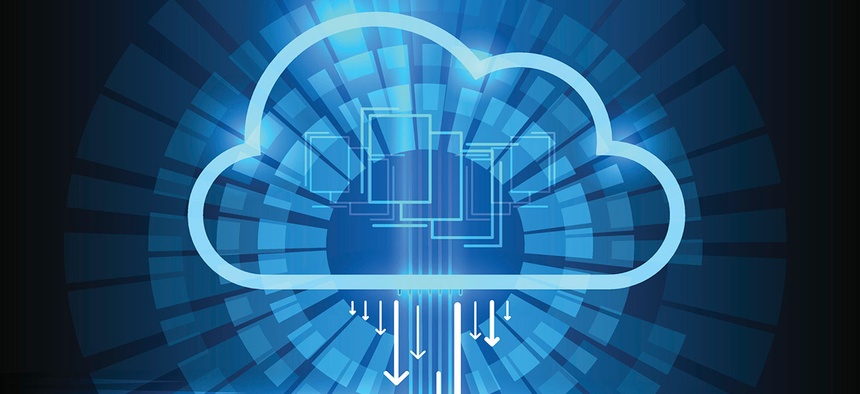 Presented by FedTech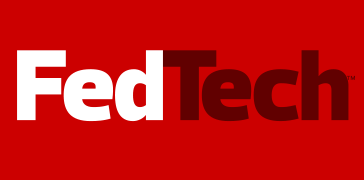 The Data Center Optimization Initiative encourages agencies to close a number of data centers and fill the ones left open with more virtualized servers. A key part of that push is a move to the cloud, which provides efficiency and flexibility, according to federal IT leaders.
The officials  — from U.S. Citizenship and Immigration Services, the International Trade Administration (ITA) and the National Archives and Records Administration (NARA) —    speaking on a panel at MeriTalk's recent 2017 Data Center Brainstorm event in Washington, D.C. They said that migrating workloads to cloud services, especially Software as a Service (SaaS), is appealing.
Moving Data to the Cloud
Yemi Oshinnaiye, division chief of the enterprise infrastructure division of USCIS, said that USCIS wants to shut down its data centers and "get out of the business of managing a data center."
"What we do well is provide solutions for our programs," he said. As a result, USCIS has decided to consolidate distributed data center environments and move to cloud services such as Microsoft Azure and other SaaS offerings. The agency has turned its data center workers into cloud architects and has focused on integrating software solutions with the cloud. "Our mindset changes, so now we're focused on efficiency, which lends itself well to the new administration," Oshinnaiye said.   
USCIS is funded by fees, and so it must be as efficient as possible, according to Oshinnaiye. USCIS must look "up and down the stack," he said, and determine how its software uses IT resources, which in turn dictates how many servers it needs.

"So we just stopped using servers," he said. "We don't even call them servers anymore. [We say,] 'I need a virtual machine. I don't care what's behind it.' So that concept has changed. And then, what do you need the data center for? What houses those boxes that provide you VMs is irrelevant. And if that's the case, I want to go for a service-based concept."

Joe Paiva, CIO of the ITA, took a different view on the issue of data centers, and noted that a complex web of unnecessary regulations has led to the creation of many proprietary applications (such as accounting software) and highly customized commercial apps.  
The result, Paiva said, is that the government must have "data centers full of servers, with thousands of programmers developing custom-made applications. Even when we buy [commercial off-the-shelf] applications, we then customize them so much that we then have to have big data centers to run all the servers to put all our custom software on."
Paiva's recommendation: Drop that approach and operate the government more like a business, using business software and SaaS offerings. "Then you'll be able to shut down data centers," he said.
Obstacles to Shifting to the Cloud
There are hurdles to shifting to the cloud, the panel acknowledged. One is security. Oshinnaiye noted that agencies have long trained their focus on physical security for servers. There is still fear that moving to the cloud makes data less secure, he added.

Yet when agencies shift to the cloud, he said, they need to change their focus to network security, he said. Network resources are an agencies' biggest commodity in the cloud, he said. "How do we allow throughput from where we are to where our VMs are to be a secure pathway to our data?" he said. "And when you think like that, to me and to USCIS, I think the data center concept is almost irrelevant."
Mark Busby, chief technology officer of NARA, said he will never close all of his agency's data centers, opting instead to always keep sensitive information stored securely in repositories that are not in the cloud.
NARA is building a brand-new records management system in the cloud. Busby is excited about that project, but the agency has had to migrate legacy applications to the cloud.

Using a microservices architecture, NARA has been able to sort out which legacy apps could be migrated to the cloud (mainly back-office apps like payroll and finance). 
In recollecting past cloud migrations at ITA, Paiva said that he would have spent more time and money on end-user training. That way, users could more easily take advantage of all the features cloud services offer.
Paiva said teaching users how to fully take advantage of tools such as Microsoft's OneDrive cloud storage service or Skype for Business is necessary. It's easy to add new capabilities to these platforms for 5,000 users with relatively little expense, but it costs more to train them how to fully use the tools, he said.
"At the end of the day, we give a lot of users Winnebagos, and then they use them to go back and forth to the grocery store," he said. "And if we could get them to use the tool more fully, then they wouldn't always want to go out and buy another shiny tool."
For more on data center consolidation, visit fedtechmag.com/datacenter.
This content is made possible by FedTech. The editorial staff of Nextgov was not involved in its preparation.