House panel presses FAA to speed up modernization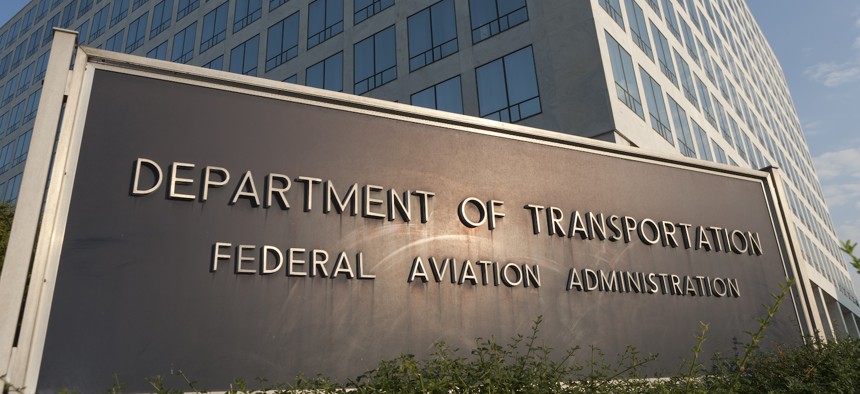 Members of the House Committee on Transportation & Infrastructure cited last month's nationwide ground-stop due to an outage as a critical example of the Federal Aviation Administration's need to modernize faster in a Tuesday hearing about the agency's future.
Lawmakers repeatedly noted that the past decade has been the safest in aviation history, according to the International Civil Aviation Organization's 2022 safety report, but that a recent series of incidents — including the Jan. 11 outage of the Notice to Air Missions, or NOTAM system — have highlighted operational challenges at the agency. 
Those challenges have included everything from certification and rules implementation delays to lengthy timelines for modernization efforts, and ahead of a reauthorization bill, lawmakers wanted answers on how to address each of them.
"According to the FAA, commercial aviation fatalities have decreased by 95% over the last 25 years. While this downward trend clearly demonstrates the great strides made in aviation safety and should be applauded, clearly more work needs to be done, said committee Ranking Member Rick Larson (D-Wash.), citing the NOTAM outage as an example.
FAA officials ultimately attributed the NOTAM outage to contractor personnel unintentionally deleting files while servicing the system, ruling out the potential of a cyberattack. 
But stakeholders from across the aviation enterprise also cited the system, which is in the midst of its own modernization effort, as an example of how the agency needs to move faster on its plans to digitize and streamline data sharing in air travel with emerging technology tools. 
"I think if we look at the NOTAM system as a pilot, several of us are doing that, it is an antiquated system overall," said Pete Bunce, General Aviation Manufacturers Association president and CEO, at the hearing. "One of the things we look at, artificial intelligence, and we look at a capability … commercial services can use AI to sift through the mountains of data that come in — because we are talking about NOTAMs from airports that come in from across the world that use old systems, like teletype systems, to be able to transmit runway closures and things like that." 
Rep. Colin Allred (D-Texas) noted that the FAA told the committee that ongoing NOTAM modernization plans would be completed by 2030 and has currently budgeted $29.4 million for system updates this year. Allred asked acting FAA associate administrator for aviation safety Dave Boulter what else Congress could accelerate those plans.
"It's my understanding that there's a desire to go faster in the update to that system, and if that requires more funding, then they will come back to Congress and ask for that," Boulter said, deferring specific questions to the agency's air traffic organization, which oversees the NOTAM system.  
It one of several times that Boulter had to deferred committee questions about FAA operations outside of his purview, ranging from airports banning the use of low-lead fuel to its coordination with the Cybersecurity and Infrastructure Agency on potential cyber threats.
But when asked what the committee and Congress can do to help speed the FAA's modernization, Boulter said that the reauthorization and funding at the president's budget request-level would present the FAA with an opportunity to build on its efforts. 
"Anything that we can do to be more agile," he said. "The pace of technology, as we all know, has increased. But the pace of our processes has not. My number one goal in the aviation safety organization is to get that speed without ever degrading safety. We're really focused on how do we move faster, but, at the same time, [being] deliberative to the point of using our tools for risk analysis and, frankly, we'd like to continue to improve safety and speed up the clock a little bit."