DHS poised for major EIS commitment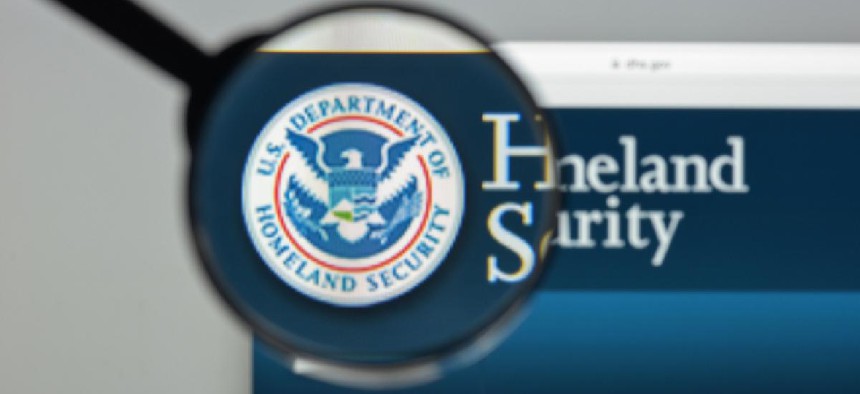 The Department of Homeland Security close to announcing a major award under the federal government's $50 billion, next-generation telecommunications contract that will spur further IT modernization. Sources said the contract is under final legal and procedural review at DHS.
DHS will use Enterprise Infrastructure Solutions for a mix of like-for-like replacement to buy telecom services from the new contract and for modernization.
"I expect for us to upgrade our networks and for us to implement the transition plan accordingly," DHS CIO Karen Evans said during an appearance on a Sept. 30 ACT IAC webcast. The new EIS contract "will be married up with our data center consolidation plan," she said. "We have to get off the Networx contract just like any other federal agency."
Once the award is made, Evans said DHS will move ahead with its transition to take advantage of cost savings and cost avoidance.
"The faster that we do the implementation, the better the department will be, and the faster the department will avoid costs. We'll have an even better modernized network," said Evans.
DHS didn't respond to an FCW inquiry about the contract.
Industry sources said that the task order covers a raft of the agency's headquarters operations and looks to modernize its unclassified OneNet/LAN A networks, primarily located in the Washington, D.C., area.
OneNet provides transport for all the agency's components to their individual systems. LAN A, is a private Ethernet, fiber-ring network among the agency's headquarters locations in the D.C. area, including main offices in the district and suburban Virginia.
DHS held a teleconference with potential vendors on the draft solicitation back in March.
Agencies are picking up the pace of EIS awards and spending. According to data from contracting intelligence firm Deltek, about $210 million has been spent against the $50 billion contract ceiling.
Major customers so far include the Departments of Justice, Interior, Health and Human Services and Treasury and the Social Security Administration and the Small Business Administration.