First end-to-end EIS upgrade completed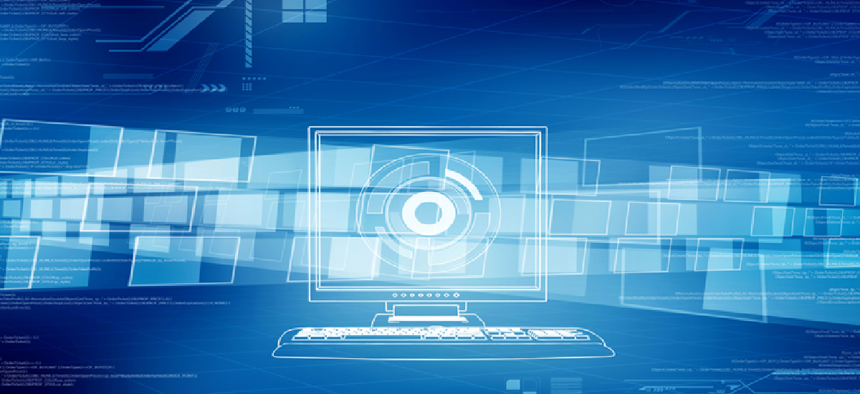 The National Labor Relations Board is the first agency to complete its transition to the Enterprise Infrastructure Solutions contract vehicle, according to vendor AT&T.
NLRB is a small agency with about 1,300 full-time employees and an annual budget of $274 million that is charged with conducting union elections and investigating private-sector violations of labor law.
"Our transition to EIS was quick and we now have the required cybersecurity protections in place protecting our network and the opportunity to procure advanced technologies via the EIS program," said Kevin Petroccione, Office of Congressional and Public Affairs at NLRB, in a statement to FCW. "The entire process, from contracting to implementation and billing was fast and smooth."
AT&T, one of the 10 contractors that provides service under EIS, the $50 billion contract vehicle managed by the General Services Administration, won the NLRB task order last June. The agency obtained Managed Trusted Internet Protocol Services (MTIPS), and the work was completed in March 2020.
The NRLB was an existing AT&T customer, so technically the move was a "like for like" exchange of services, according to company Vice President Chris Smith.
Some agencies have been criticized for not using EIS to modernize their telecommunications infrastructure when moving their services over from legacy contracts. But Smith, who leads civilian and shared services, public sector and FirstNet for AT&T, said the MTIPS solution has helped NLRB with cybersecurity for inbound and outbound network traffic to and from the public internet as well as across the agency's intranet sites.
The services, which were provisioned only a few weeks ahead of the coronavirus emergency declaration, have allowed the agency to get ahead of demand for secure, remote network access, Smith said.
NLRB's task order has a duration of five years and a ceiling value of $720,000. The agency is also pursuing network modernization via software-defined networking with Verizon under EIS in another five-year task order with a ceiling value of $4.1 million.
Like other carriers, AT&T has been moving quickly to handle a spiking demand for capacity across its network from federal agencies as employees move almost exclusively to remote work.
"We've seen a half dozen agencies, big and small, look for capacity," he said. EIS, he added, offers customers an advantage in that search. "The pre-competed vehicle allows quick provisioning that can take hours instead of months," he said.
The pandemic hasn't stopped EIS orders coming from agencies, according to Smith. "Things are moving, not slipping," he said. "The pace has even quickened a bit. We expect that pace to continue through the end of the year, with most cabinet-level agencies" moving contracts ahead.