Transparency through technology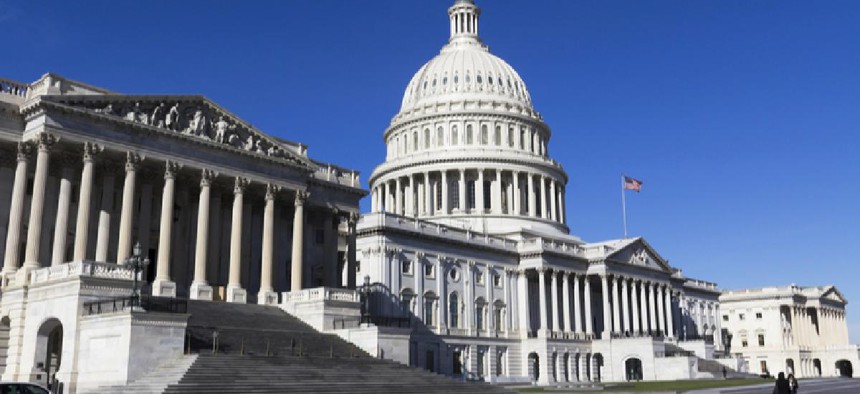 The new House committee on modernizing the legislative branch is turning its attention to making internal operations more transparent.
At a May 10 hearing, the leaders of the House Select Committee on the Modernization of Congress discussed efforts to make legislative action more accessible and effective through technology.
Officials reported progress on an effort to include a track-changes type function in legislative text. Bob Reeves, the deputy clerk of the House, said that phase two of its comparative print project will be finished in August, and the overall project will be finished in August 2020. He also said that the clerk's office would release its application programming interfaces by the end of 2019.
While committee members were generally receptive of transparency efforts and proposals that give them more information, there were members on both sides of the aisle who bristled at the idea of letting the public see more of the deal-making process.
Frances Lee, a professor at the University of Maryland, also argued that increasing transparency would have an unintended effect: more available information would lead to "messaging" from lawmakers and more involvement from special interest groups, without increasing interest from the broader public.
Josh Tauberer, founder of the website GovTrack.us, argued that proposals for greater openness are not being made "for the sake of transparency."
"There will be better outcomes, and Congress will work better in an environment where there's better transparency," he said.
Tauberer and Daniel Schuman, policy director at Demand Progress, suggested naming a chief data officer for the legislative branch who could advocate for congressional transparency.
Another shortcoming in government openness Schuman pointed out is that while Congress now makes Congressional Research Service reports publicly available, historic reports still cost money to view.
Still, Schuman also said he'd "strongly encourage" bringing back some of the congressional "safe spaces" for lawmakers and staff to work that were defunded in 1995.
OTA revival
One Gingrich-era casualty in the news is the now-defunct Office of Technology Assessment.
Schuman, along with Zach Graves, head of policy at Lincoln Network, May 9 wrote leadership of the relevant Senate Appropriations Subcommittee urging that they fund OTA in fiscal year 2020.
While the newly furnished tech wing of the Government Accountability Office is starting to take shape and would offer oversight and evaluative benefits, they wrote, OTA offers a different advantage when it comes to "foresight and emerging technologies."
"Congress must have both of these capabilities in order to meet the ever-increasing demands on its oversight and legislative responsibilities," they wrote.