White House Artifacts to Be Digitized Using Amazon Web Services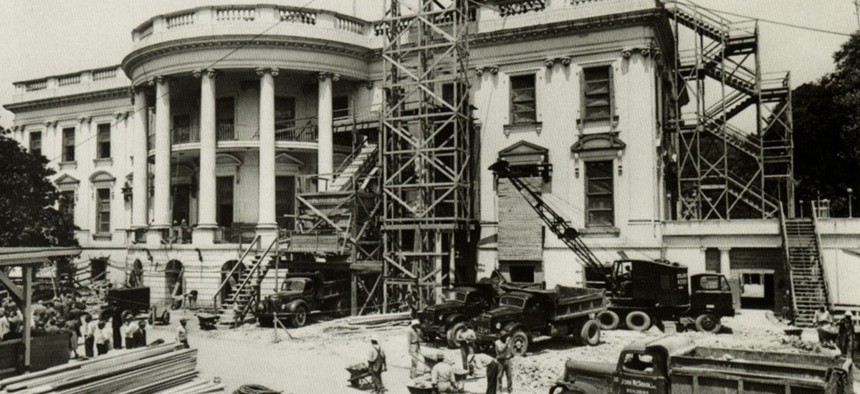 A new mobile app will let users explore the White House from their phones, scanning each room for historical events taking place there.
It's part of the White House Historical Association's effort to make presidential ephemera accessible to members of the public for free, especially if they aren't in Washington or can't physically enter the White House.
The White House Historical Association is an educational nonprofit founded by Jacqueline Kennedy; as of this month, the group is expanding its digital archive, mostly of photographs of presidential events such as inauguration, using Amazon Web Services. That organization's collection is meant to complement the National Archives and Records Administration and the Library of Congress.
» Get the best federal technology news and ideas delivered right to your inbox. Sign up here.
Cloud technology is now essential for "collecting, managing, preserving, and engaging with cultural assets," Teresa Carlson, Amazon Web Services' vice president for the worldwide public sector, said in a statement.
NARA has been working on its own digitization effort following the presidential transition in January. Noon on Inauguration Day this year, NARA initiated a massive transfer of digital records out of the White House's systems, including the first bulk transfer of social media posting from Twitter, Facebook and Instagram, as well as hundreds of millions of emails and documents.
That agency plans to unveil a new version of its Electronic Records Archives system so archivists can search and tag historical records, Ken Hawkins, who manages that system, told Nextgov in March.
But while NARA's main obligation is to preserve executive branch documents under the Presidential Records Act—though the archived social media pages from the Obama administration are easily searchable to the public—the White House Historical Association's is educational, according to that group.