The case for investing in high-performance computing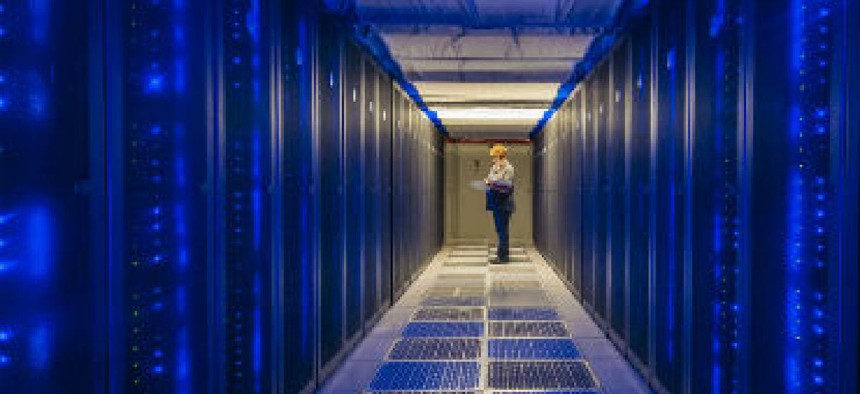 High-performance computing is essential for a thriving, innovation-based economy -- and sustained government investment is essential for advancing U.S. HPC leadership. If we scale back that investment, we put our economic power, our ability to innovate and our national security at risk.
Let me explain.
A force multiplier for innovation and efficiency
HPC encompasses the computing, communications and networking technologies that go into the world's most powerful supercomputers. HPC also includes the systems software, applications, tools, algorithms, mathematical models and other elements that turn supercomputers into practical engines of innovation and competitiveness.
The next-generation technologies that underlie our nation's technology infrastructure and drive the national economy forward depend on HPC. The breakthroughs that went into yesterday's supercomputers are transforming today's data centers, smart phones and assembly lines. They run the algorithms and applications that make possible everything from highly efficient manufacturing to high-throughput financial trading.
HPC is a force multiplier for the U.S. economy, amplifying the impact of American labor and ingenuity. Using HPC innovations, manufacturers design products faster, explore creative approaches more quickly, and produce products more efficiently. They reduce the cost of innovation and price their products more competitively. The investment firm IDC has calculated that each dollar invested in HPC returns an average $514.7 in revenue.
Want to drop a new oil or gas well, or get more output from existing ones? You'll need HPC.
Design drugs that cure cancer or Alzheimer's? HPC.
Analyze a new airplane design? Optimize the power grid? Stop the next superbug in its tracks? Manage the nation's nuclear stockpile?
HPC, HPC, HPC, HPC.
Expanding our innovation pipeline
Just as high-performance computing is a force multiplier for an innovation-fueled economy, the federal government has been a force multiplier for HPC. Starting from the NASA calculation engines that helped put Neil Armstrong on the moon and the DARPA networks that spurred today's connected economy, federal agencies have been leading users, funders and collaborators in advancing HPC.
Today, some of the brightest minds from the nation's government agencies work alongside tech stars from Intel, IBM, Cray and other companies, and computational scientists from our top universities to create the next generation of HPC technologies and tools. I've seen these collaborations from my previous position providing resources to advance HPC-enabled research at Lawrence Livermore National Laboratory, and now at Intel, where I help establish direction for next-generation HPC technologies. These partnerships tackle the most difficult HPC design challenges and produce technologies and tools that will keep our economic motor humming for years to come.
By extending this collaboration, Congress and the administration can expand the nation's innovation pipeline, deliver value across the political spectrum and spur growth in virtually every sector of the American economy.
Huge opportunities
Federal action is especially important now because the opportunities to benefit from HPC are so enormous. Big data, artificial intelligence, the Internet of Things, cloud computing and other technologies are maturing rapidly. Powered by HPC-enabled digital infrastructure, they're coming together in ways that will rapidly change how we live, work, and lead in a global economy.
One of the most exciting areas is precision medicine. Genomic sequencing is among the fastest-advancing technologies in history
new methods for preventing, diagnosing, and treating diseases—methods that can help keep people healthier, eliminate wasteful diagnostics spending, and deliver cost-effective healthcare services to more patients more efficiently. Not only is a healthier population an economic asset to the nation, but leadership in precision medicine will help maintain the United States as a center of life sciences research, clinical and pharmaceutical discovery, and bioscience innovation.
It's not just human health that will benefit. Similar approaches will help agribusinesses increase crop yields and keep their herds healthy—the better to feed a rising population.
Automotive and manufacturing innovation are other areas of accelerating transformation. Self-driving or autonomous vehicles—backed by HPC infrastructure, high-speed networks, advanced visioning systems, AI and massive amounts of data analytics—are expected to improve traffic flow, safety and productivity.
Similarly, HPC-powered manufacturing automation will transform the industrial sector. AI, machine-to-machine communications, connected sensors, image recognition solutions and other technologies are already beginning to streamline operations, increase factory outputs and improve worker safety.
Will the U.S. be ready?
The United States is not alone in eying the opportunities created by HPC and the applications that utilize HPC technologies. China, Japan and the European Union are preparing to exploit the opportunities, and are making large investments in HPC. China says it will demonstrate the world's first exascale supercomputer, capable of making one billion billion calculations per second (and, no, that's not a typo) in 2017. The machine will use Chinese chips, and China is rumored to plan on using it to develop new nuclear weapons.
In periods of disruptive innovation, businesses and nations that fail to adapt can easily see their leadership slip away. So while the opportunities are tremendous, so too are the risks if America does not take advantage of them.
Companies can be a sparkplug that ignites the U.S. economy, but the greatest success and the greatest benefit to the nation's economy will come from continued public/private collaboration—and from sustained federal commitments to high-performance computing. We look to President Donald Trump and Congress to provide that commitment—and to extend American greatness into a new era.