Signal Jammers Stymie First Responders, and DHS Wants It To Stop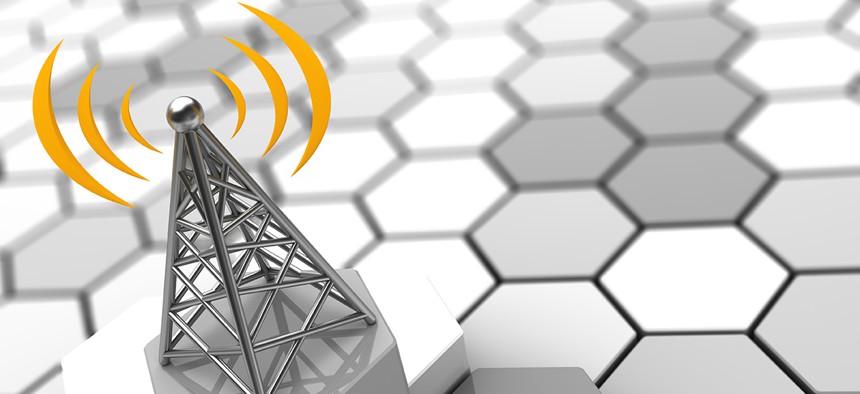 Illegally imported signal jammers, which can block communication over cellular and Wi-Fi networks, are a growing threat, the Homeland Security Department has warned. 
They're of particular concern to first responders, who rely on those networks to communicate with each other about the status of crises. Criminals, for example, could strategically use jammers to delay emergency responses, so DHS is attempting to prevent this scenario by hosting a series of exercises to better understand how jammers can be identified and combated.
Jamming devices are inexpensive and easily brought in from foreign nations where they're legal, Sridhar Kowdley, a DHS Science and Technology Directorate program manager, said during a Facebook Live event Thursday. Kowdley is directing a signal-interference exercise, called JamX17, this summer. Because they're so easy to obtain, signal jammers might become "more prevalent and more pervasive," Kowdley said.
» Get the best federal technology news and ideas delivered right to your inbox. Sign up here.
Last year, DHS held another jamming exercise at the White Sands Missile range; one goal was to better train first responders to identify instances of jamming so they could report them immediately. DHS bought several jammers for testing purposes, including those focused on GPS and Wi-Fi and cellular networks.
"If you have several [signal] bars, but you can't talk, if you have multiple things that don't work—GPS isn't working, something else isn't working—maybe you're being jammed," he said during the Facebook Live event.
DHS still struggles to assess exactly how often first responders encounter jammers.
"Our first responders ... are very resilient, they're flexible," Kowdley said. Instead of stopping to say, "'Hey, my radio doesn't work,' they're not going to stop doing their job," he said, adding often jamming incidents go unreported.
DHS is working across multiple jurisdictions and with agencies at all levels, including the Federal Communications Commission, and also with FirstNet, a public-private partnership that has contracted with AT&T to build a nationwide broadband network reserved for first responders.
The end goal is that "a police officer or a fireman or EMS, anybody who reaches for their radio would feel confident that they have communication" capabilities, Kowdley said. They would also need to be confident they have the bandwidth needed for streaming videos, images and text.