Don't throw me into the savings tar pit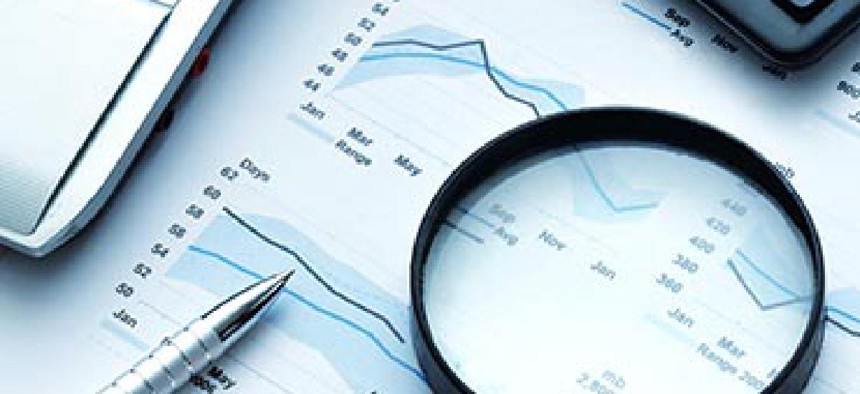 At a recent hearing of the Senate Homeland Security and Governmental Affairs Committee, Federal CIO Steven VanRoekel said improvements in IT portfolio management and cost oversight have yielded more than $2.5 billion in identified cost savings and $1.9 billion in realized savings. Specifically, the PortfolioStat process and consolidation of commodity IT drove the efficiencies.
Barely was VanRoekel finished with this opening gambit when the stakes were raised. "The target should be much higher than that," argued David Powner, director of IT management issues at the Government Accountability Office. He went on to argue that "based on our work, there are over 200 PortfolioStat initiatives that agencies are working on to eliminate at least $5.5 billion in duplicative savings."
So GAO had the high bid, for two weeks. Then doubling down -- and doubling down again -- came a study by MeriTalk based on a survey of 300 federal network managers. According to the study's sponsor, the U.S. government has the potential to achieve $11.2 billion in annual savings by taking full advantage of data center consolidation, virtualization, cloud computing, remote access and infrastructure diversification. If network managers were able to significantly increase network speed, the survey further claims, agencies could save an additional $11 billion in one year.
So if agencies were to fully implement those five initiatives, they could save more than one-quarter of the government's annual $80 billion IT budget.
Coincidentally or not, it's the $20 billion-plus figure I've heard most often in conversations with House and Senate members and staff. But over the years, I've come to worry whenever cost savings are claimed. And here is why.
Economy and efficiency are major tenets of traditional public administration doctrine. One hears over and over about a government that works better and costs less or about the need to do more with less. But as Rufus Miles, an author and federal administrator who served as an assistant secretary under three presidents, asserted, "Economy as a ground for major reorganization is a will-o'-the-wisp."
"It is impossible to prove after the fact, how much, if any, has been saved," he went on to say. "Since it is never possible to know what costs would have been without the reorganization, such calculations are close to meaningless."
For validation, one need only look at the annual reports issued by inspectors general across the government. Look at the savings claimed, the "funds put to better use," the economies and efficiencies, and the allegations of fraud, abuse and waste. If only half of them were real, the federal government would be showing a budget surplus this year instead of a massive deficit.
And beware the law of unintended consequences. Several come to mind from the Clinton-era Reinventing Government initiative. A report from the National Performance Review at the time estimated that $108 billion would be saved in the final five years of the Clinton-Gore term, while agencies' reinvention activities would realize more than $10 billion in savings and recommendations from NPR's second phase would yield $69.6 billion in savings for a grand total of $188 billion in five years.
Re-engineering the bureaucracy would also streamline government and reduce the civilian government workforce by 272,900 full-time equivalents.
The result? The newly elected Congress, led by then-House Speaker Newt Gingrich, methodically went about "capturing" those claimed dollar and personnel savings -- and devastated acquisition and other administrative areas for years to come.