DOD turns to FedRAMP and cloud brokering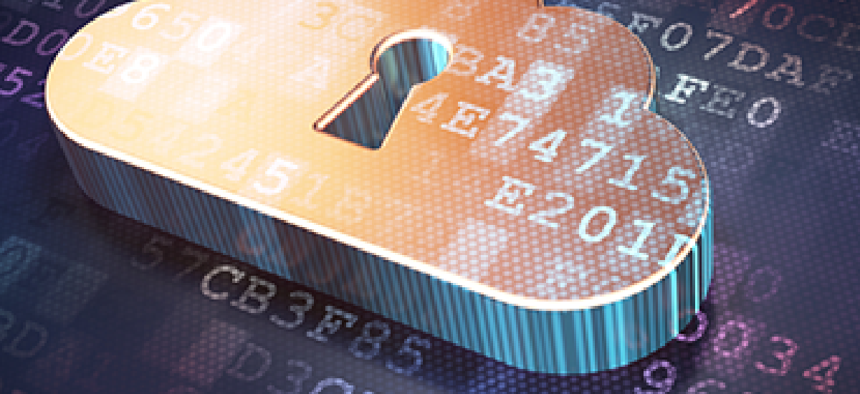 The Federal Risk and Authorization Management Program provides a standardized approach to security assessments, authorizations and continuous monitoring for cloud products and services. FedRAMP is meant to replace the current process by which agencies assess low- and moderate-baseline third-party cloud service providers (CSPs) prior to procurement. Before FedRAMP, individual agencies managed their own assessment methodologies following guidance loosely set by the Federal Information Security Management Act of 2002.
FedRAMP has overhauled the cloud service procurement process for civilian agencies, and it is also changing how the Defense Department assesses the security of its cloud services prior to procurement.
The department has long relied on the DOD Information Assurance Certification and Accreditation Process (DIACAP) to assess the risk posture of systems prior to authorizing them for use. In June 2012, DOD CIO Teri Takai released a memo designating the Defense Information Systems Agency as the department's enterprise cloud service broker (ECSB), and said DISA would manage the use, performance and delivery of cloud services, negotiating relationships between cloud providers and DOD agency cloud consumers. The memo also states that DISA would use commercial cloud services that meet FedRAMP requirements.
FedRAMP uses the National Institute of Standards and Technology's Special Publication (SP) 800-53, among others, to establish common cloud computing baselines. To transition DIACAP to a risk management framework in alignment with the NIST standards, DOD created an interagency working group that included members from DOD, NIST, the Office of the Director of National Intelligence and the Committee on National Security Systems. CNSS has the authority to issue binding guidance for national security systems and did so in the form of CNSS Instruction No. 1253, "Security Categorization and Control Selection for National Security Systems."
For cloud providers, DISA has implemented a pilot program of the ECSB's Cloud Security Model that leverages the FedRAMP authorization process to assess cloud services for use at DOD. CSPs that do not go through the ECSB security assessment process must obtain a waiver from DOD's CIO.
Part of the ECSB security assessment process involves tapping the provisional authorization and authority-to-operate packages in FedRAMP's secure repository, including all supporting documentation. Once a CSP passes the ECSB security assessment and receives a DISA provisional authorization, its product or service is eligible for use by DOD cloud customers.
CNSS has worked with representatives from the civilian, defense and intelligence communities to produce a unified information security framework and to ensure that NIST SP 800-53 contains security controls that meet the requirements of national security systems. Those FedRAMP-plus controls include additional requirements for defense systems.
CSPs must implement and document the additional controls and enhancements for assessment by DISA when applying for provisional authorization. As part of a CSP's continuous monitoring program, the company and its third-party assessment organization (3PAO) must provide the ECSB with evidence of implementation of the additional controls. The ECSB will use that information, in combination with all the information provided to the FedRAMP information system security officer, to recommend that successful companies be reauthorized as provisional DOD CSPs.
In November 2013, Autonomic Resources announced that DOD had issued a provisional authorization for the company's Autonomic Resources Cloud Platform infrastructure-as-a-service offering, making it the first cloud provider offered for DOD-wide acceptance in the ECSB catalog. Notably, ARC-P was also the first CSP to obtain FedRAMP provisional authorization, at the end of 2012.
After ARC-P achieved FedRAMP authorization, it was further assessed using the DOD Cloud Security Model, which takes into account an additional 23 controls and enhancements from SP 800-53 Revision 3. According to Autonomic, ARC-P is now authorized at DOD Impact Levels 1 and 2, meaning it is approved for unclassified public and unclassified private information. Two other firms -- CGI Federal and Amazon Web Services -- followed soon after, and Takai told Congress in March that nine commercial cloud companies are in the pipeline to provide services to DOD.
With a process to authorize systems for DOD use, FedRAMP is now not only the pathway for CSPs to certify their services for civilian agencies but also a major component of DOD's authorization process.