Defense Connect Online hits milestone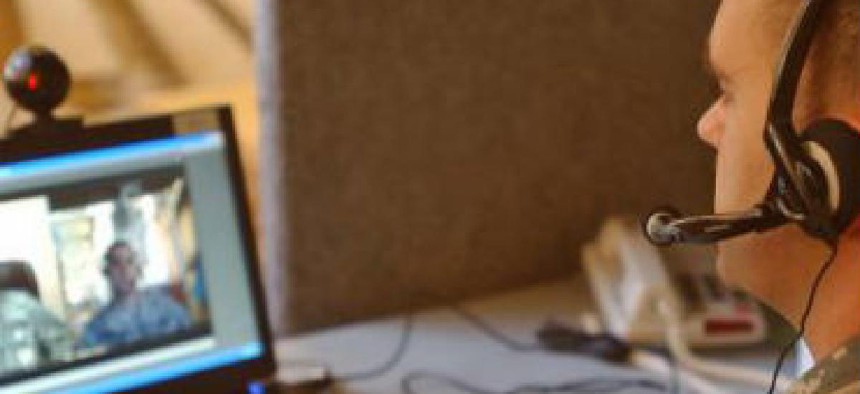 The Defense Information Systems Agency's digital collaboration tool Defense Connect Online on Feb. 20 clocked 1 million registered users, a milestone for the program.
DCO, which offers web conferences and other online collaboration platforms, is used on the DOD's classified SIPRNet and unclassified NIPRNet. It is available to all DOD users with a common access card, and uses Adobe services.
The system's virtual capabilities offer a cost-cutting alternative to in-person conferences, many of which were cancelled in the past two years after a conference-spending scandal at the General Services Administration and, more recently, a focus on reducing overhead spending at the Defense Department.
"As budgets have tightened and resulted in a need to more cost-effectively conduct meetings and training, DISA has witnessed Defense Connect Online usage grow," Brett Swarz, Adobe public sector vice president, said via e-mail. "Virtual web conferencing is not just being used by select users, but also in some cases to replace entire physical conferences."
That includes a March 2013 conference at the Naval Safety and Environmental Training Center, which shifted a 1,500 person training conference to a virtual event. The move to a virtual conference reduced event costs by 50 percent and resulted in savings of $1 million in travel and per diem costs, Swarz said.
The service also hosts more than 1 million chat messages per week, 50 million minutes of web conferencing per month and 315,000 web conferencing sessions per month, and has seen a 100 percent increase in concurrent usage from fiscal 2012 to fiscal 2013, according to Adobe.