FCC official downplays spectrum estimates from auctions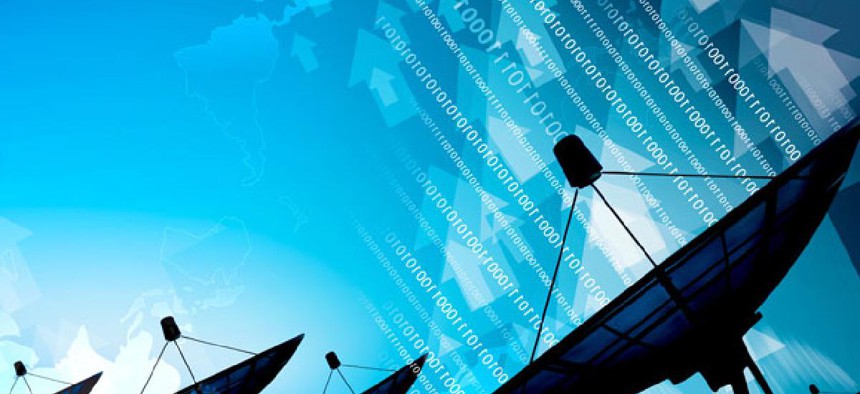 A key Federal Communications Commission official in charge of helping to implement incentive auction legislation on Thursday downplayed initial estimates about how much spectrum could come out of the process.
During a speech at the Media Institute, Gary Epstein, a senior adviser and co-leader of the FCC's incentive auction task force, discussed the FCC's proposal to implement the incentive auction authority provided by Congress as part of payroll tax legislation passed in February. The incentive auctions are aimed at enticing broadcasters to give up some of their spectrum or agree to share spectrum with another TV station. That spectrum would then be auctioned to wireless providers, who say they need more spectrum to meet the nation's growing demand for wireless technologies.
Incentive auctions were first proposed by the FCC two years ago in its National Broadband Plan as one of the ways to free up more spectrum for wireless broadband. The proposal envisioned reaping up to 120 megahertz of spectrum from incentive auctions. Broadcasters and others, however, now say that estimate is overly optimistic.
When asked whether FCC officials were backing away from this 120 megahertz goal, Epstein said that he was "not in the business of estimating" how much spectrum the process would yield.
"It's a market-based decision," he said. "Our real job is to make the reverse auction understandable and make it easier for folks to participate."
Epstein did not offer much detail on what the auctions would look like beyond what was included in theproposal adopted by the FCC late last month. In its proposed rulemaking implementing the incentive auction proposal, the FCC asked for comment on the best way to structure the three-step process. These steps include holding a "reverse auction" for broadcasters to offer bids on what it would take for them to give up or share their spectrum; relocating broadcasters through a process known as "repacking" to clear up swaths of spectrum to auction; and conducting a "forward auction" of the spectrum relinquished by broadcasters.
(Image via kangshutters/Shutterstock.com)