A looming public safety crisis that government IT can avert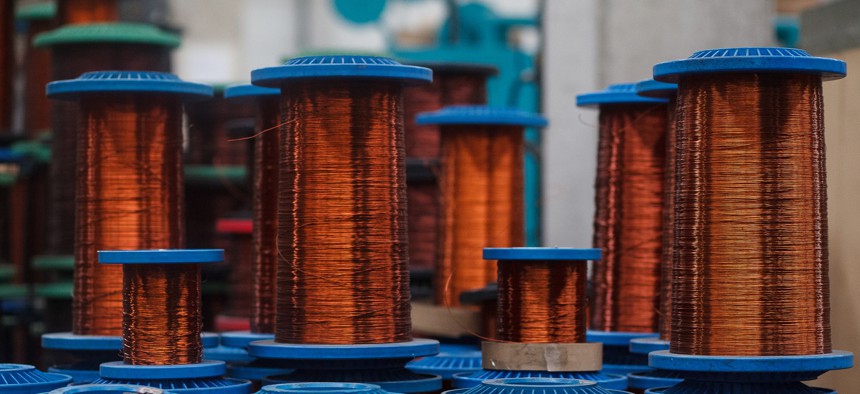 The end of copper telephone lines could spell trouble for the delivery of emergency services.
Imagine if you were stuck in an elevator and couldn't call out for help. Or  imagine another emergency, a fire perhaps, in which your communications link to emergency services was broken. 
On a more routine level, you may be noticing escalating telephone line costs month after month. Then you are alerted that they will be sunset soon. If no action is taken, your main office lines just stop working. 
There is a crisis brewing today. One that is a result of decades of technological changes in the telecommunications industry.  It is the end of the POTS – short for plain old telephone service – lifecycle. There are approximately 35 million legacy landlines still in operation in the United States today. And while some can be replaced by VOIP or IP Telephony, others supporting emergency systems like fire alarms, security alarms, and dedicated emergency phone lines, cannot. 
The copper wiring that transmits these calls is deteriorating and as a consequence, the retirement of POTS by local carriers is accelerating. Very few organizations realize it until, or if, they receive a sunset notice from their carrier, and then it's almost too late. Much of your copper infrastructure is connected to older equipment -- modems, fire panels, elevators --- systems that are not easily upgraded to voice over IP. Essentially, they are suspended in time.
To compound the problem, there is often a disconnect between in-building emergency personnel, facility operations/management, and IT. Who should take the lead in ensuring the infrastructure is in place to support these essentially systems? How do they combat the 500% increase in month-to-month POTS line rates over the last five years, or the loss of service all together? Ultimately, it starts with IT. 
Embrace digital transformation and be ready
Government IT professionals should take the lead on identifying at-risk infrastructure. They can be proactive and explore solutions to these oncoming issues before they become full-blown crises. 
At this point, carriers can retire copper facilities and replace them with fiber by providing a 180-day notice period to the FCC. Your communications solution provider should regularly receive notification letters on your behalf and be prepared to guide you through all POTS replacement options. 
The process should include an assessment and inventory analysis of all the copper telephone lines and POTS technology currently in use, including locations, devices, and services. An audit identifies all communication needs, both internal and external, to determine which services are critical and cannot be disrupted during a transition. If the timing isn't right, the consolidation of carrier services for lower cost lines and locking in rates could be the next step.
In most cases, the decommissioning of those lines is an opportunity to embrace change and explore transforming an aged copper POTS network into a modern, feature-rich, digital network. 
The POTS transformation process
How do you create a more streamlined, efficient, and feature-rich network? You not only need to find a solution that meets your needs, but also one that ensures a speedy transition. First is to make sure that you can support all existing lines including landlines, wireless and Wi-Fi. You also need to ensure you have multi-carrier access with dual SIM capability, business continuity even during outages, and the prequalification of LTE coverage in your area. Another key component is battery backup. Outages can last days, so at least 24 hours with expandable battery backup is key, especially in government facilities. 
After assessment and auditing, and after you've decided on a solution, it's critical to create a phased transition plan with backup and redundancy. The next step is ensuring the process is in compliance with local, state, and federal regulations. This is especially important for fire compliance. Additional steps include rigorous pilot testing, training and education, and having a plan in place for ongoing management of the network. In most cases, this can be maintained through your managed services provider.
It is critical to ensure your organization is informed and has complete visibility throughout the entire process. By taking a proactive approach, government agencies can effectively prepare for the retirement of copper telephone lines and transition to modern digital communication technologies without disruptions to critical services while also reducing the carrying costs of old infrastructure.