Why are there so many tributes to Ash Carter on my Facebook page?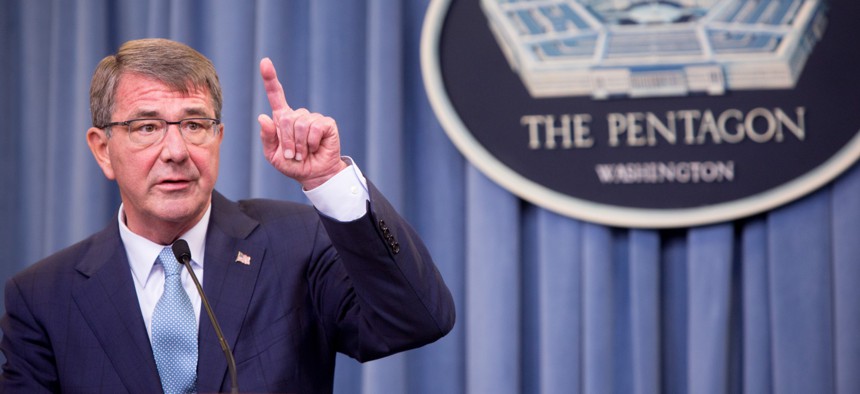 After Ash Carter's death on Monday, I posted a brief, low-key tribute to him on my Facebook page, based around a memory. It read: " A random personal story: when I started to return to my office after my cancer, I needed to take a walk every day for exercise. In the winter, when it was cold outside, I walked around the Kennedy School. My route took me by Ash's office. It turned out that he had trouble sitting still for a long time and would periodically leave his office for a walk. We would many days run into each other."
The post as of this morning has 114 "likes."
I post a lot on Facebook. A typical lpost of mine gets two to five likes. There are only two  categories of my posts that get more than 100 likes – people wishing me a happy birthday, and sometimes photos of fall leaves outside my home in Concord, Mass.
When Ash left the government after being SecDef, the normal path would have been for him to go to a company or a high-priced consulting firm. Instead, he came back to the Kennedy School to be a professor, because teaching and inspiring young people was so important to him. That tells a lot about him.
Almost all the comments on my Facebook page came from feds, most of them former students of mine in Kennedy School Executive Education. If he taught them, it was only for a few classes, not an entire course. But he had connected with them. 
"I was stunned," one wrote. "I learned so much from his wisdom when listening to him speak during executive education and in several on-line forums since." "One of the brightest minds in national security. He will truly be missed. One of my favorite professors. Sad day." "Sad to lose such a wonderful public servant and teacher."
The most touching post came from Cheri Tyner, a former Department of Defense senior career contracting person. "He appointed me into the SES…a certificate I've always kept. Seeing him in the halls of the Pentagon was awesome. May he Rest In Peace."
I was teaching when the news came out, and the staff did not want to upset the class by announcing the news with all the other students there – so the head of the program told us all as soon as the class ended. I did a double take, I had listened to him speak to the Exec Ed participants over lunch only last week.
My daughter sent my wife and me a note headed, "How are you guys feeling?" My wife wrote back, "In shock. Waiting to hear from your father. He was teaching at 9." She wrote, "Daddy, let us know how you are when you get this." I mention this dialogue because my daughter has never worked for the government, and currently lives on the west coast working for a company. Yet she got the news about Ash out there and felt it.
My old friend Chris Dorobek, one-time FCW reporter and editor, wrote about Ash (on Twitter, not Facebook), "These days, the term 'patriot' has been debased. Ash Carter was a patriot and a dedicated public servant. Godspeed and thanks." As I read Chris' comment, I was saddened by his observation about the term "patriot" being debased. That speaks to a problem we face as a country. Sadly, we have one less person around now to save us. The many likes on my Facebook page reflect a longing for more people like him.