Customer service at the National Security Agency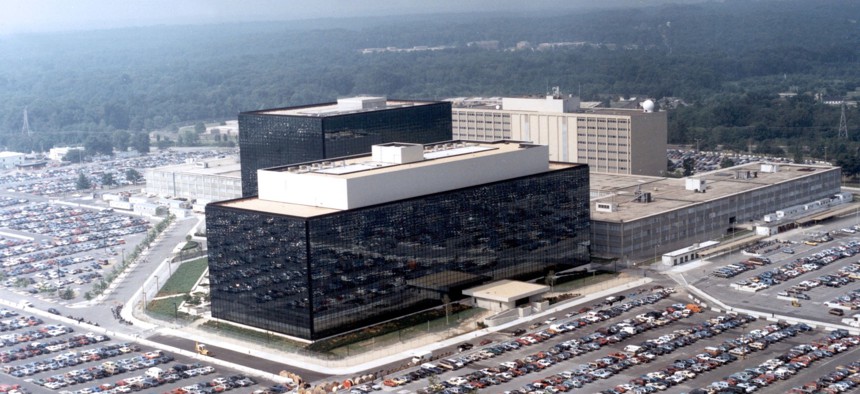 I frequently have occasion to seek permission to interview government officials for blog posts I am writing. When I first started blogging for FCW 25 years ago, I generally could just contact people to talk with them, but for the last decade or more, pretty much every agency has clamped down on this and now requires an official to get approval to speak to me. This has put me in contact with a dreaded word and a new agency world, the "comms" people in public affairs whose permission I need to receive.
I don't think I have ever been turned down, but there is a wide variance in how prompt and helpful people are, and how many demands they make for granting permission. The blogs I write sometimes have a news peg, and it is important for me to get prompt attention to my requests. Very frequently, though, the comms people are very slow. And not infrequently, they ask a long series of questions, sometimes somewhat intrusive, about why I want to interview them and who I am. Sometimes this produces a lengthy, slow back and forth. Usually I am introduced to the public affairs ("comms") person by someone I know at the agency, which makes things easier.
Last week I saw a fun piece in BusinessWeek about a week-long cybersecurity camp the National Security Agency runs for high school students. It struck me as a good potential topic for a blog post. So I wanted to learn more by interviewing somebody at the National Security about the camps.
However, I don't know anyone at the NSA, so my common method of approaching the comms people through the person I wanted to interview wouldn't work. I thus had no choice but to go to the NSA website and word-search "public affairs." The website directed me to fill out a form to send to this office with my request to get permission to interview somebody. Because I didn't know anyone there, and because NSA is so secretive, I expected the worst.
What happened? Within a half hour -- a record time by far in my experience -- I got back an email with no further questions to me and a one-word reply, "Yes." In a followup email, Dan Bases, their comms person, said that their expert on the cyber camps was on vacation this week but would be back in the office next Monday, and he would set up an interview for then.
I am amazed and impressed by NSA's behavior here. This is perhaps the most-secretive agency in government; sometimes its initials have been said to stand for "no such agency." Yet here they are not only getting back to me with super-speed but also without raising issues agreeing to my request to talk.  This was world-class customer service.
A friend who knows the national security world well told me that what I was seeing was a larger organizational change at the NSA to make them more transparent. This was partly a matter of improving their governance, he wrote, and partly a way to be more attractive to young talent.
The reason I am writing about this – aside from the fact that this is an interesting story – is what it says about the NSA as an organization. If they can be willing to change in this way, the next time somebody in your agency proposes some change or innovation, you have no excuse to say "it can't be done." If NSA can change, anyone can.
THANK YOU, NSA.
Meanwhile, be on the lookout for a blog from me on the cyber camps.