5 Common Questions about Federal Procurement Answered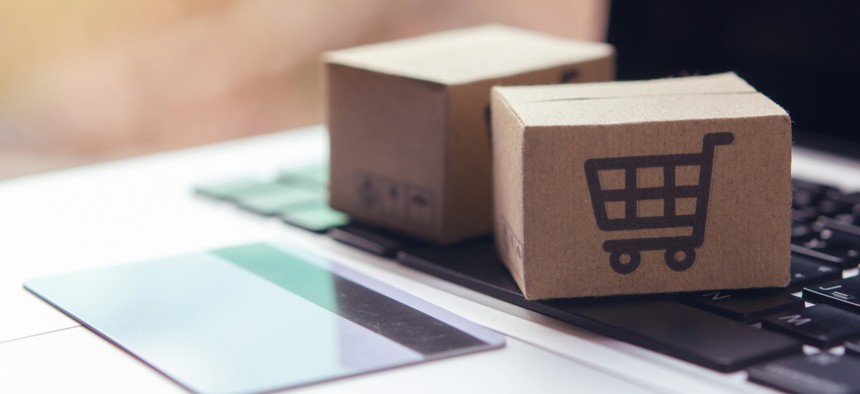 Small business owners can take steps to try and make the process of selling to the government more successful and efficient as the new year nears.
Eighty-five percent of small-to medium-sized businesses believe government procurement is difficult. Complex processes, poor communication with buyers or difficult regulatory requirements can all prevent vendors from selling to the public sector. Further compounding procurement challenges, small business owners now have the unanticipated impact of COVID-19-on certain government contracts as buyers reprioritize critical needs. 
But small business owners can take steps to try and make the process of selling to the government more successful and efficient as the new year nears—from solidifying an e-commerce strategy to highlighting diverse qualifications. 
To shed some light on simplifying as well as navigating the contracting process, and other issues, I've answered some of the most commonly asked questions about federal procurement. 
Commonly asked question: We've just entered fiscal 2021. What should vendors do to maximize their government business in the beginning of this fiscal year?
Leveraging online stores in the public sector presents an opportunity for sellers and buyers to overcome traditional procurement barriers to entering and growing in the government segment–like complex processes, poor communication with buyers or difficult regulatory requirements–while leveraging components of traditional government procurement, such as competition, best value and commitment to small and diverse businesses.
A key to driving sales through the beginning of fiscal 2021 is creating purchasing experiences for buyers that resemble those of the consumer shopping experiences they have come to know and expect, combined with compliance features they require. For example, online stores better enable government procurement leaders to identify preferred sellers, even those with small and diverse certifications, leverage approval workflows for specific product categories or price limits and customize messages to specific buyer communities. Prior to using e-procurement, the State of Utah, like many governments, sought better tools to gain greater visibility into their tail spend and ensure robust competition while guiding their purchasers to preferred products and categories. The state enabled administrators to guide purchasers to discover new suppliers they might not have had found through traditional channels, and direct their spending to their specific products or categories.
To maximize the start of fiscal year 2021 purchases, sellers can also highlight national and government diversity certifications, such as small-, woman-, minority- or veteran-owned business, to enable buyers to find them more easily.
Commonly asked question: What contracting trends should vendors be mindful of moving into fiscal 2021, especially regarding technology?
Traditionally, selling to government buyers has been a complex process, especially for small businesses. In fact, a new report entitled "Cracking the Government Procurement Code" found that 93% of small businesses experience significant barriers to selling to government organizations, and 85% agree that the overall procurement process is difficult to participate in. However, emerging technologies are simplifying contracting for both buyers and sellers. Take e-commerce for example: While retailers have been utilizing e-commerce for decades, tens of thousands of governments are now using online stores. Forrester estimates that B2B e-commerce will reach $1.8 trillion in U.S. sales by 2023. Sellers can take advantage of this contracting trend to overcome procurement complexities and reach more government buyers.
Notable advancements in e-commerce technology that can significantly reduce the amount of administrative time spent on purchasing will only drive more government buyers to e-commerce.
Commonly asked question: How should vendors approach the General Services Administration's governmentwide e-commerce platform?
The GSA's "Commercial Platform" program is an opportunity for government suppliers, including small businesses, to reach more public sector buyers through a simplified e-procurement process. With an online store, federal business sellers can use a simple listing tool, where they can add and update their product catalogs quickly and efficiently, to reach federal agencies participating in the program. Further, the law creating the GSA Commercial Platform program emphasizes the importance of the program in helping agencies meet small business goals. Small and diverse sellers can add small and diverse credentials to their profile, such as small-, minority-, woman-, and/or veteran-owned, to help buyers more easily identify these businesses. 
Commonly asked question: This has been an unusual year in large part due to COVID-19. What can vendors do to protect—or at least insulate—themselves from financial harm due to contracts that could be impacted by COVID-19?
For businesses whose federal contracts may have been impacted by COVID-19, they can consider looking for alternative channels to reach government buyers, like an online store. Online stores open the door to thousands of new buyers, allowing federal suppliers to expand their customer pool and quickly turnaround transactions. To make up for any downturn due to the pandemic, businesses using an online store can speed up the procurement process to drive sales and ease any financial strain. 
Suppliers who may be struggling to fulfill federal contracts caused by COVID-19 can leverage guidance on how to remedy performance delays. The Small Business Administration, for example, encourages businesses to outline options to present to their contract officer, review contracts to see if performance delays are available, notify contracting officers of delays in writing and communicate with contracting officers frequently.
Commonly asked question: How should the ongoing pandemic factor into contractors' acquisition strategies moving to fiscal 2021?
As a result of the pandemic, government agencies may have tighter budgets, smaller workforces and remote work conditions that will factor into their acquisition strategies in 2021. Sellers will therefore be under pressure to demonstrate savings and value to the government customer while meeting their unique remote work condition needs. Leveraging an online store allows sellers to offer government buyers quantity discounts, free shipping, Guided Buying and Spend Visibility, flexible payment options, and more. 
Finally, the continued prevalence of remote work means contractors may need to demonstrate the ability to fulfill distributed orders quickly and reliably to distributed workers, rather than to a single location or office. 
Anne Rung is the director of Public Sector for Amazon Business.