How to Transform Your Agency's IT Now So the Future is Affordable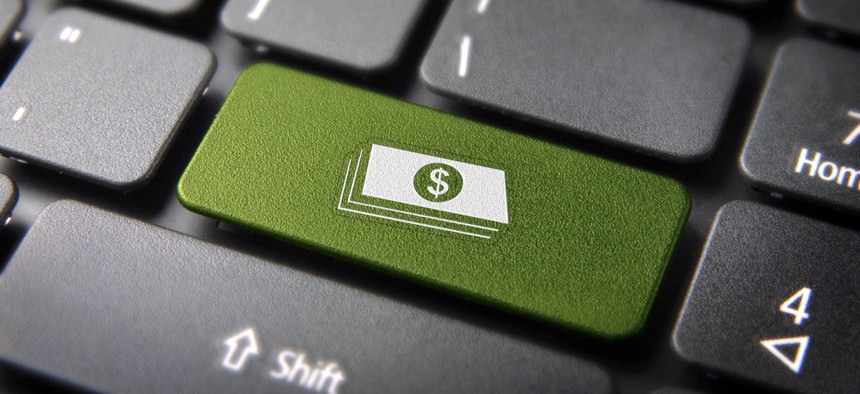 This is part two of a series of articles. Read the first part here.
In our previous article, we shared several ideas on how to reduce current operations and maintenance spending to free up budget for development, modernization and enhancement, or DM&E initiatives. However just cutting O&M spending for current systems won't be sufficient, just like how giving your 20-year-old gas-guzzling car a tune-up won't give you the fuel efficiency of a new hybrid gas/electric vehicle.
We have found that several principles can be applied in selecting, and acquiring or developing modernized IT infrastructure and applications so that your investment in new IT won't face the same long tail of high operating costs that your current technology incurs. Here are the most important approaches we have found to achieve long-term O&M savings through IT transformation:
Use open-source tools to reduce or eliminate license costs and fees.
Reduce or eliminate your call for customization in your application's code (it will be easier and less expensive to operate and maintain, as well as less expensive to acquire).
Consider changing your business processes so that you can use reliable and economical code (modules or entire systems) that are already in use at similar agencies.
Use newer, more efficient technologies, such as a low-code platform to speed development. This is like building a house from pre-fabricated components using a nail gun and a power saw, instead of using individual pieces of lumber, a hammer and a hand saw. 
Monitor and audit resources using automated tools and online dashboards that enable transparency of costs. Eliminate unnecessary resources, both physical and virtual.
Introduce automated build, test and deployments to every environment by creating infrastructure as code and by reusing scripts and automated quality control.
Introduce cloud solutions, leveraging platform as a service options, and monitor them on a regular basis to avoid stagnant, under-used resources.
Move from a traditional documentation-heavy development and deployment methodology to a "quick-feedback" agile delivery model, including automated release deployments.
Eliminate or consolidate duplicate enterprise utilities such as document/records management, workflow management and reporting tools that appear in multiple places across your department or agency.
Implement a web-services approach to eliminate manual, hardware-oriented processing. This approach enables use of microservices and containers, making it possible to change a single component of your application, or move it to another platform easily rather than replacing or re-platforming the entire application to address an evolving future need.
Spending most of an organization's IT resources on O&M to "keep the lights on" has put the government years behind the private sector in capturing the benefits of technological innovation. At the same time, the demands of maintaining outdated technology have a higher cost in comparison to making regular investments in new acquisition and development. Perhaps the largest driver of this may be hidden infrastructure costs and associated labor effort that increase each year without providing any additional value. Passage of the MGT Act and aggressive guidance from the Administration in the President's Management Agenda (in its very first goal) signal an appetite for change.
The proper tools and automation can begin this government IT modernization while cutting operating costs significantly. Coupled with IT teams adopting a new mindset and new skills, the approaches described above will enable agencies to capture quick wins, prioritize new technologies, and describe concrete plans in support of efforts to secure MGT Act funding. This approach is the best way for agencies to retire legacy systems faster, become more efficient and better support the agency mission.
Kishore Vuppala is a senior project manager and Denny Chiramel is a program manager with REI Systems.