Here's How a National Cybersecurity Agency Could Work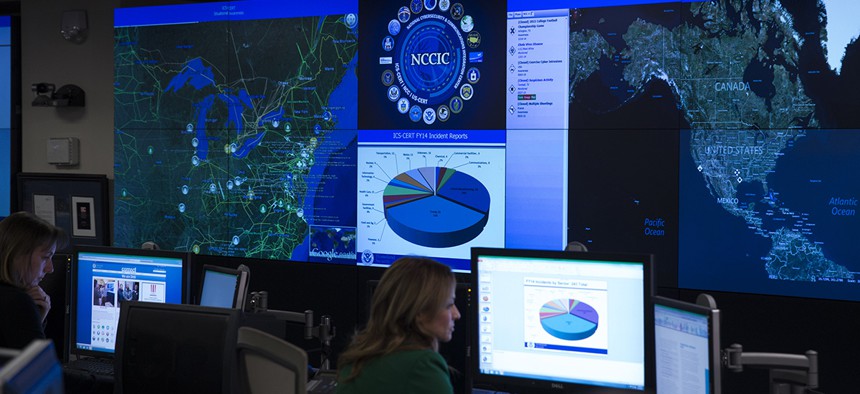 Over the past few months, some private-sector companies have called for building a national cybersecurity agency. This agency would consist of a centralized authority responsible for the nation's cybersecurity that would harmonize policies and set priorities across the government.
This is a very interesting idea for a few reasons. For one, it is difficult to understand where cybersecurity oversight and responsibilities start and stop in the federal government. Currently, there are at least three different agencies tasked with responding to a cyber incident: Homeland Security Department, FBI and National Security Agency. This collective of responsible agencies may lead to confusion when the federal government entity can least afford it: When an agency is under attack. 
At the agency level, cybersecurity also sits in many places, which are often different from agency to agency. This poses real challenges to effectively improving the nation's cybersecurity. Furthermore, as most agencies are responsible for their own cybersecurity, this leads to a wide variety of tools being used and duplicative activities being pursued. The end result is a large draw on monetary resources and an increased demand for cyber skills that sometimes leads to agencies stealing key resources from one another.
The Potential Benefits
A national cybersecurity agency would decrease the complexity that exists today, with cybersecurity responsibilities fragmented among various agencies. Microsoft recently released a white paper proposing the forms a national cybersecurity agency could take. The paper proposes a five-part organizational structure for the agency:
A policy and planning unit.
An outreach and partnership unit.
A communications unit.
An operations unit.
A regulatory unit.
This structure is promising, but there are two items that are missing: a component that deals with threats and the evolving landscape and governmentwide cyber.
Threats and the Evolving Landscape
One of the responsibilities listed for the operations unit is the "response to cyber threats." This idea could work if it incorporates a more proactive and research-driven approach. For example, add a research center devoted to focusing on emerging threats over the next 6- to 18-month time frame. It also could be an opportunity to bring in liaisons from other agencies and even the private sector. The new agency could allow or encourage agencies to place people there with the goal of facilitating information flow back into the individual agencies. This information would not focus only on traditional cybersecurity challenges, but also on emerging threat vectors: the internet of things, social media, cyber to kinetic attacks such as Stuxnet, artificial intelligence, quantum computing, etc.  
A dedicated national cybersecurity agency would enable the federal government to be a leader in cybersecurity, a necessity given they are a primary target. In addition, this center could encourage engineers and technology developers to incorporate cybersecurity into their ideas from the point of inception, versus it being a late addition, as it often is today. This represents a true opportunity for public-private collaboration.
Cyber Exercises
Frequent and ongoing cyber exercises—both surprise and planned—are crucial for identifying weaknesses and making sure that our nation's infrastructure is secure and its people trained in preventing and responding to cybersecurity threats.  Currently, while there are a few multi-agency exercises, most agencies perform these exercises in a vacuum. A national cybersecurity agency would be in a unique position to plan and execute such exercises to the benefit of all, including the private sector, which should play an active role. 
Public-Private Collaboration
The success of a national cybersecurity approach will also demand strong public-private cooperation on national cybersecurity initiatives. Today, this kind of coordination is low. It happens in pockets, but there is no concerted effort across the government, which is why a cybersecurity research center and cyber exercises could be fruitful for future collaboration. 
Brian Rodger is the director of Cyber Services for Criterion Systems.