Agencies Should Prioritize Data-Level Protections to Secure Citizen Information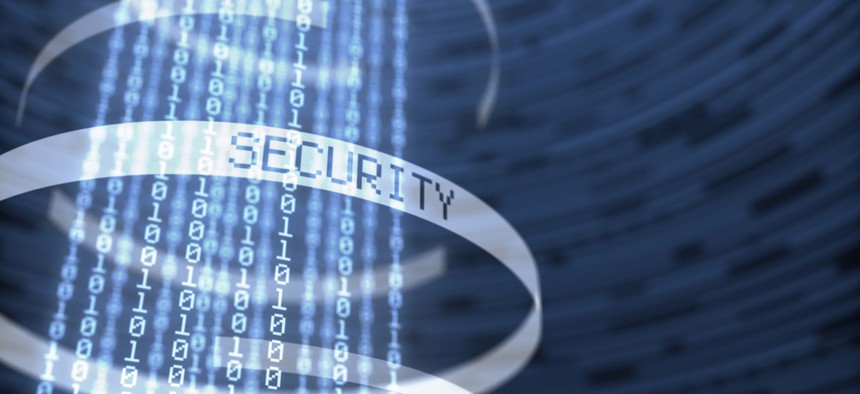 Americans share numerous pieces of data about themselves every day with companies and government agencies, including personally identifiable information like Social Security numbers and health care information. With all this personal information being shared, protecting an organization's network and infrastructure is no longer sufficient to protect this data. Government now needs to secure each piece of data at a document level to fully protect against cyber risks.
To make this a reality, Congress should fully fund the Continuous Diagnostics and Mitigation program at the levels outlined in President Donald Trump's fiscal year 2019 budget that was recently released. The budget requests $815 million for cybersecurity initiatives to better protect the .gov environment, including $238 million for CDM, which will help improve security of the federal government's cyber infrastructure by investing in new hardware, software and services that will strengthen networks.
In 2014, the Homeland Security Department took action to address growing cybersecurity concerns by creating the CDM program. Now in its third year of deployment, the four-phase CDM program provides risk-based, cost-effective and efficient allocation of cybersecurity resources to equip agencies with better control, monitoring and response protocols. In other words, CDM helps agencies monitor IT systems, control where, how, when and by whom sensitive data is accessed and respond almost instantaneously to vulnerabilities.
The four phases of the CDM program take a step-by-step approach to mitigating cyber threats and aim to secure the entire civilian .gov network by giving tools to federal agencies to manage and protect their information systems. Phase 1 of the program focused on determining what is on government networks and improving reporting while Phase 2 looked at how users access networks, and the General Services Administration last spring rolled out Phase 3, which analyzes what is happening on the network and focuses on boundary protections and incident response.
With the first three phases being deployed, Homeland Security, GSA and OMB need to accelerate implementation of Phase 4 of the program to ensure the deployment of data-level protections and safeguard the integrity of government data. Agencies should be starting pilots and developing plans for implementing these measures. The final phase would essentially move government agencies to a more data-centric security approach by focusing on emerging tools and technologies. One example of this is digital rights management.
DRM safeguards government data within a network and when it is shared outside an organization. It ensures data confidentiality and represents a preemptive approach to cybersecurity and content-level protection of data. Agencies should look for solutions that enable greater visibility of what data assets are on a network, provide analytics and integrate with existing workflows and software stacks.
With DRM, agencies can tailor permissions and restrict who can open, print or modify a document. DRM also gives agencies broad oversight capabilities, allowing them to record all valid and invalid attempts to access a piece of content. In addition, since DRM supports digital signatures, once a document has been received, agencies can also check if the document has been altered (data integrity) and confirm the source of the document (data authenticity). DRM represents the final piece of the puzzle to round out the CDM program.
Cybersecurity risks will only increase. That is why Congress should ensure agencies have the resources they need to secure their systems and data with these critical security solutions. When it's no longer a question of "if" a breach will occur, but "when" – government needs to be prepared.
John Landwehr is a vice president and public sector chief technology officer at Adobe.