The Core Federal Services Council is Gone. Now What?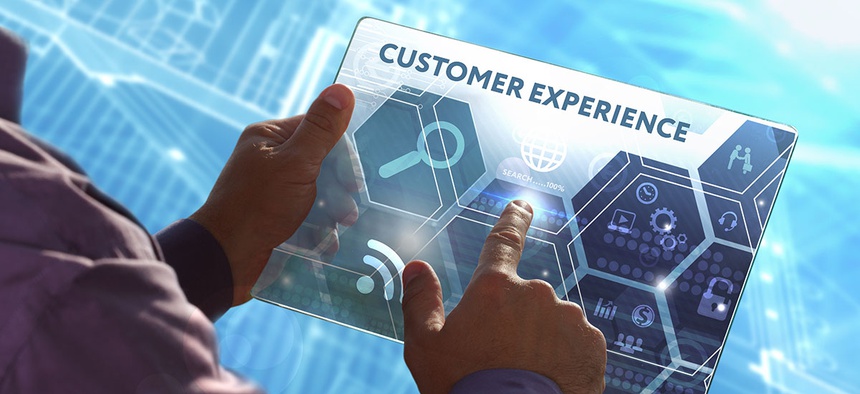 The Office of Managment and Budget's recent memo to reduce reporting burdens also eliminated a customer experience-focused group.
Stephanie Thum, CCXP, is the former vice president of customer experience at the Export-Import Bank of the United States. She is currently practice director, customer experience and analytics at Capitol Management Consulting Services. Follow her on Twitter: @stephaniethum
Last week's memo from the Office of Management and Budget that eliminated, modified or paused dozens of federal agency requirements did away with an interagency initiative that some once thought to be a positive force for more focus on citizen/customer experience in government: the Core Federal Services Council.
OMB created the CFSC in 2016. It was a spinoff of sorts to a multiagency group of agency officials who initially came together several years ago to advance President Barack Obama's management goal on customer service. The idea for CFSC was that a group of high-level executives from the biggest agencies could make government better if they got together, communicated best practices among themselves, and identified strategies for improving citizens' experiences with major federal programs.
» Get the best federal technology news and ideas delivered right to your inbox. Sign up here.
Last week's OMB memo said, in essence, CFSC wasn't working. So, it's now a thing of the past.
But just because the CFSC is gone doesn't mean agencies are off the hook when it comes to focusing on customer experience. And it doesn't eliminate the need for skilled customer experience pros.
According to last week's memo, in lieu of the CFSC, agencies now should lean toward the smarts of the Program Management Improvement Accountability Act, a piece of business-oriented legislation passed during the final days of Obama administration. It steers agencies toward more efficient, resourceful and standardized business practices in managing programs, delivered through the expertise of designated program management improvement officers.
When you understand PMIAA, and the tools and techniques of program management improvement officers and program managers, then you can see how the shift does indeed keep customers in the conversation. Here are three quick points:
Program managers need customer input. Credentialed program managers "get it" when it comes to using customer interviews, focus groups and prototyping to understand customers' needs for new products and better business processes. CX pros can help program managers get these insights.
Program managers coordinate silos. Credentialed program managers, as a best practice, perform their work across silos. Their work entails harmonizing staff perspectives to stay ahead of missteps that delay the roll-out of tools and projects that make things easier for customers.
Program managers lean on metrics. Program management as a way of doing things embraces a more sophisticated way of choosing which projects to focus on than simply pulling an idea out of the air. As a standard operating procedure, program managers are supposed to be data informed. They inspect and evaluate performance measures and costs, and proceed with that data in mind. CX metrics should be part of the repertoire. CX pros should bring that data.
From where I sit, PMIAA is a win for agencies and customers. The fact the current administration has formally pointed to the legislation as an overarching guide for improving citizens' experiences with government cannot be pushed aside.
It could still be an uphill battle, though, if agency leaders and senior teams don't understand or appreciate the work of program managers, don't know about the legislation, or won't adopt the spirit of PMIAA. That lack of understanding and/or motivation is a familiar tune in the world of government CX. If you've ever been in the trenches in government CX, then you've been there!
But by nature of their work and credentials, program managers can nudge the conversation ahead inside of agencies from, "How do we get the customer work done?" to "Here is how we are going to do the work, with skilled professionals and best practices as a guide, and get the most out of our money." The difference in focus is important to move the customer agenda ahead. It's obvious the current administration wants that. We all want that.