Delivering Great Digital Government in the Trump Era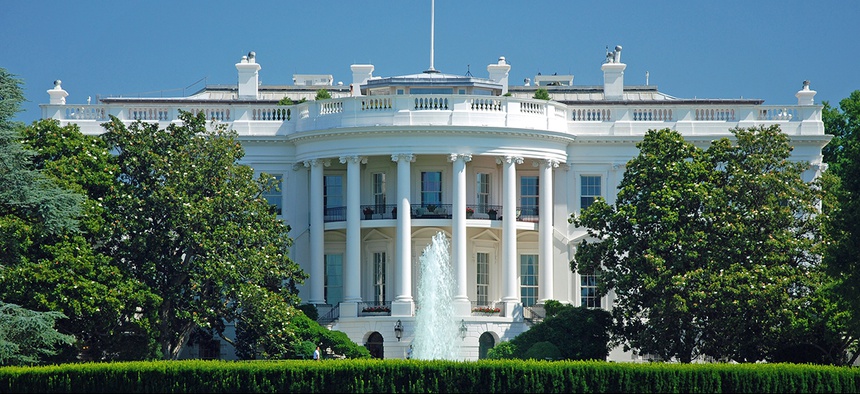 How can agencies transform how digital services are delivered and meet the rising and constantly changing expectations of citizens?
Angela Fultz Nordstrom is vice president of NIC Inc.
Citizens are ready for a government that offers them a bigger digital footprint. In a recent study conducted by Governing on behalf of NIC, 76 percent of Americans said they approved of the government's efforts to put more information and services online. And 64 percent of people reported they would like to be able to conduct even more digital government transactions.
When it comes to citizen-facing technology, the government has recently made serious progress —especially since the 2012 digital government strategy release. But the question on everyone's mind is: Will it continue over the next four years? It's something U.S. citizens want. The same study cited above found 49 percent of citizens want the government to expand the number and types of digital services available to them. And they expect those services to be intuitive, accessible, fast and cost-effective.
As we transition to the Trump administration, some experts are forecasting an uncertain future for federal digital services. Spending projections on citizen engagement technologies appear flat at best, cyber concerns surround the launch of every new digital initiative, and early predictions indicate the new administration will likely pursue a buy vs. build approach.
Despite these challenges, the bottom line is that citizen service demands and expectations are on the rise. The average American will be about 38 years old midway through President-elect Donald Trump's 4-year term, which means federal agencies will be delivering services to digital experts—people who have used the internet since middle school. Faxing forms might as well be a foreign language to these folks.
So how can agencies transform how digital services are delivered and meet the rising and constantly changing expectations of citizens in this new climate?  
Delivering Citizen-Focused Digital Government Using Public-Private Partnerships
Traditionally, if a federal agency wants to roll out a new digital service, it would issue a solicitation. Under a competitive procurement, an award would be made to the company whose proposal most closely aligned with the evaluation criteria set forth in the solicitation.
And if, over time, that service requires a change not outlined in the scope of the contract, or if the work is taking longer than expected, it is common that the project would require additional funding. And once the new service is in place, no major refresh or upgrade would be made regardless of changing user expectations. It's a "develop-it-and-forget-it model" that doesn't fit with today's need for flexible, cost-effective innovation that must evolve as consumer expectations evolve.
So what if I told you there was a way to build citizen-focused digital services that keep pace with emerging trends in technology, transfer more accountability to the private sector, mitigate risk for agencies and don't cost a penny of taxpayer dollars?
A totally different and successful paradigm has existed at the state and local level for more than 25 years, and it's one the Office of Management and Budget supports. Commonly referred to as the "no-cost" contracting model in the federal government, this approach has been used extensively in states and has resulted in unique public-private partnerships between government and industry that reduce cost and increase efficiency in the delivery of IT services.
Many states have been successfully leading the charge with public-private partnerships, including Utah, Maryland, Wisconsin, Arkansas and Texas, to name just a few. Notably, Vice President-elect Mike Pence's state of Indiana can also be counted among the states that have spent more than 20 years using public-private partnerships to deliver hundreds of time-saving digital government services. On the state level, there are thousands of examples of successful transitions to digital services for government customers.
Using this model, the company—not government—makes the upfront investment to build and launch the digital service. And much like how consumers pay a convenience fee to purchase movie tickets online, the company collects a convenience fee from users of the digital government service.
Because the company only makes money when the digital service is used, the company is incentivized to drive adoption and use of the service. This approach to forming public-private partnerships between government and industry using the no-cost contracting model reframes the entire concept of how digital government services are procured.
A number of federal agencies already use variations of public-private partnership models to deliver digital services, but the best part is that we're just scratching the surface of what can be accomplished. Any federal agency that maintains registries or filings or any agency that issues permits or licenses could better serve citizens by implementing a public-private partnership using the no-cost contracting model.
There is a real opportunity for the Trump administration to embrace no-cost contracting and build upon the IT modernization momentum achieved under President Barack Obama without pulling money from other programs or increasing the national debt. This model ensures contracting partners maintain an ongoing, vested interest in providing impactful digital services that people actually use—after all, they won't make any money if they don't.
A little contracting innovation can go a long way to delivering more digital innovation in the next administration. All we have to do is expand our definition of what it means to be a true partner to government agencies.