Extracting the Coulda, Shoulda, Woulda for FITARA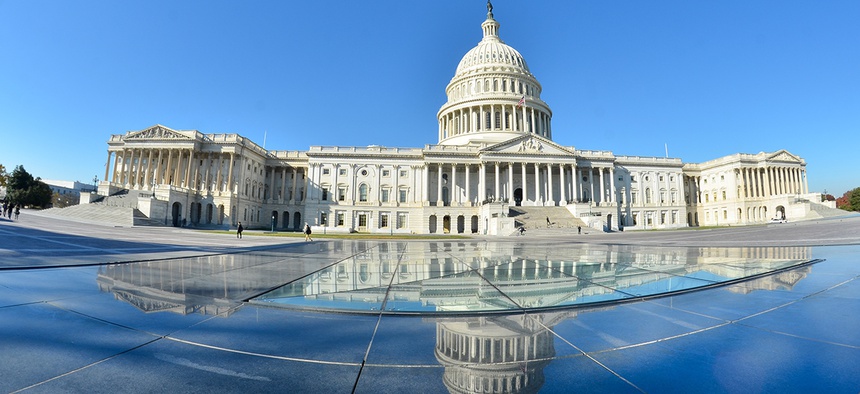 Chris Steel is chief solutions architect for Software AG Government Solutions.
"Everything FITARA says we should be doing, we 'shoulda' been doing."
Those were the concluding remarks by Flip Anderson, the recently named acting executive director for FITARA at the Agriculture Department, and a sentiment shared by many agency representatives at the second in a three-part series of symposia focused on implementation of the Federal Information Technology Reform Act, held by AFEI. The third event, to be held Jan. 26, is highly anticipated because Rep. Darrell Issa, chairman of the House Oversight and Government Reform Committee, will be kicking off the event.
With unpleasant grades being recently handed out by the House oversight committee after self-assessments and FITARA implementation plans submitted to OMB for review in mid-August, agencies are now moving toward adopting a "common baseline" for making the goals of FITARA reality, starting Dec. 31, 2015.
And the work does not end there, as the law requires each agency to conduct an annual review and update their self-assessment each April; the first such update is due no later than April 30, 2016.
For agency professionals charged with making the most of the FITARA mandate, there is a mixture of enthusiasm and caution. On the optimistic side, if implemented well, FITARA should help complex agency enterprises get a handle on their IT spending and ensure that cost-effective, consistent and compatible future investments are made.  
Of concern is getting all stakeholders to agree on the best way to get there is not a small challenge. As Transportation Department CIO Richard McKinney stated, "IT is a team sport," which requires all navigate with a common playbook and set of clear objectives. McKinney added, "I'm an optimistic guy who takes the approach, 'don't you want to do better?'"
Several anticipate that through effective FITARA implementation, agencies and sub-agencies will have a more thorough understanding of their actual IT budgets, expenditures, costs associated with legacy systems, and other significant factors that impact mission accomplishment, as well as options for introducing new, innovative and more cost-efficient solutions.
By implementing smarter business practices and focusing on IT portfolio management, his and other agencies should be able to coordinate purchasing and improve software licensing management across the department. McKinney believes he can find significant savings that can be better invested to support Transportation's core missions.
"We are dying of a thousand paper cuts," he said, and he plans to leverage the authority conveyed to him as CIO under FITARA to begin to "get the house in order."  
He closed his keynote remarks with an upbeat message:  "I'm just getting started—and I hope to come back and report on progress," at a future event.
McKinney's comments speak to the growing importance of EA in agency IT. Orchestrating the transformation in an agency's data: its business model, its operating model, its business processes and, accordingly, its IT, is the realm of EA. EA professionals have expertise indispensable for leveraging an agency's data. FITARA has the potential for helping agencies gain the "big picture" view of their agency to bring together siloed information reservoirs to deliver content, context and continuity.
In the concluding session of the symposium, Joyce Hunter, USDA deputy CIO for policy and planning, approached the podium and began speaking over the instantly-recognized opening notes to the original "Star Trek" theme.  
Thanks to FITARA she said, "We will boldly go where CIOS have never gone before."  The applause confirmed most attendees agreed this is a meaningful and overdue pivot point for government IT professionals.  
(Image via Orhan Cam/Shutterstock.com)