5 Lessons Government Can Learn From Hollywood About Video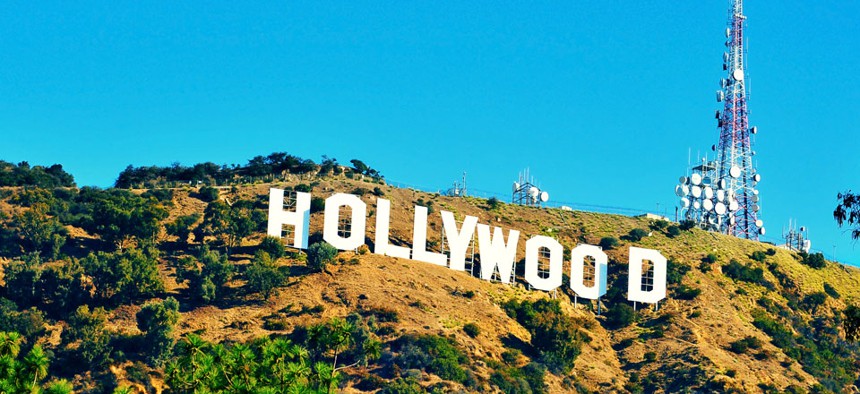 Claire Giordano is senior director of emerging storage markets at Quantum.
Video is not just for entertainment anymore. It's transforming how people communicate in corporations, universities and government organizations. Federal agencies are increasingly embracing video to share stories with citizens, both on social media and on their own websites.
As nobody wants to reinvent the wheel, it makes sense to ask: What can federal organizations take away from Hollywood's experience with digital storytelling?
Hollywood has been creating powerful stories for film and television for decades. And with the advent of digital cameras, mobile devices and ultra-high-definition formats, media and entertainment companies have revamped their tools and techniques in recent years to perfect the production, distribution and storage of video in this new era of entertainment.
Here are five lessons government can learn from Hollywood about video.
1. Production Values Drive Attention
With today's technology advances, all of us have grown to expect high-quality production values, with hi-res footage, multiple camera angles, quality sound and lighting, plus special effects. This is true whether we are watching a Hollywood blockbuster or a promotional segment on an agency's YouTube channel. One video producer for a civilian agency has said he views YouTube and television as his primary competition, and that the government videos he creates need to be "as cool" as what we see on television.
But richer production values create a strain on video infrastructure—because infrastructure deployed for an HD world will not be sufficient for a 4K or even an 8K world. The lesson learned by Hollywood: Production values do matter—they can drive attention and hold attention– and storage infrastructure needs to be designed to support these more demanding video technologies.
2. Today's Audiences are Anywhere, Anytime, Anyplace
In the world today, there are 2.4 billion connected devices able to consume video. This number is projected to grow to over 5 billion devices in the next several years. Federal organizations must understand that beyond high-production values, audiences want to consume video on smartphones, tablets, laptops and television.
This creates challenges for creative teams who have to make the video available in many different formats, and transcode into new formats as new devices are introduced. The reality of content distribution today is that agencies need to be able to support all the different formats of broadcast, mobile and Web to meet the demands of anywhere, anytime, anyplace audiences.
3. Your Archive Plays a Starring Role in Video Production
The content in a video often includes a mix of newly ingested video clips with older footage or "b-roll". Content creators are increasingly mixing video captured this week with clips created weeks, months or years ago. If you tune into your local TV news station or watch a documentary, you will see this concept in action. Modern post-production applications are making it easier than ever for agencies to create these seamless video montages, but to produce this kind of content they need a shared archive, and in particular, an archive where they can find (and quickly access) the video they are looking for.
Creative teams need video infrastructure that enables the three "R's": reuse, repurpose and recycle. Some creative professionals say the content archive has become one of the most important parts of their video infrastructure, putting massive libraries of content at their fingertips, ready to be reused and repurposed.
4. Good Video Storage Does More Than Store
When it comes to video, storage is about more than storing bits. What really defines good video storage is how effective it is at reliably and consistently delivering access to content.
In Hollywood, as in government, video post-production workflows require speed, to keep up with the real-time activities; access, so the creative team can find and reuse content; and sharing to support the collaboration that is an inherent part of video post-production. All storage systems can store bits. Far fewer can deliver access to streaming video reliably.
5. Infrastructure Matters
Creative professionals have a story to tell. Whether they work in film, television or government—whether their goal is to entertain, educate or raise situational awareness—they are storytellers, first and foremost. But they do need infrastructure—the right infrastructure—to enable them to tell their story with video.
While some types of data can use any type of storage, video data needs specialized storage infrastructure to support a high-performance and demanding end-to-end workflow, from ingest, to edit, to delivery and distribution, to archive (and back). And with the fast-changing advances in video, camera and screen technologies, it's important to design video storage infrastructure not just for today's needs, but for the future.
Government agencies should take a page from Hollywood and recognize that infrastructure matters. Video storage needs to be capable of supporting intense video post-production processes—so the creative professionals can focus on what matters most to them: telling their story.
(Image via nito/Shutterstock.com)