Here's What Government Is Thunderclapping About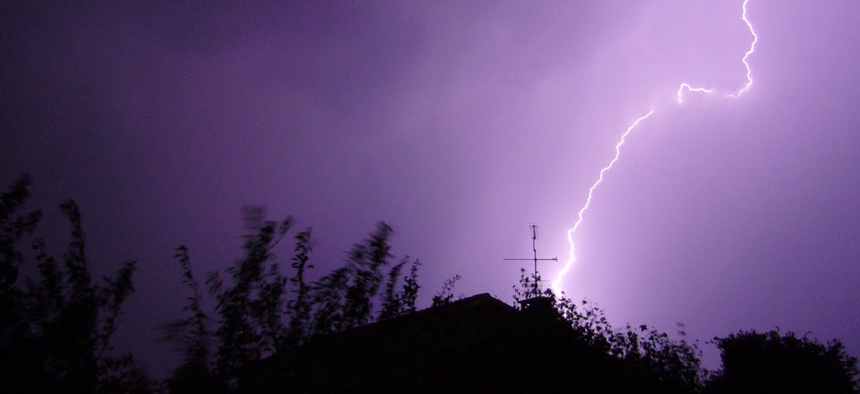 It's been about seven months since the social amplification site Thunderclap was approved for government use, so I asked the folks at Thunderclap to send along some examples of how federal agencies had used the site so far.
Thunderclap is a tool that allows groups that want to launch a messaging campaign to sign up supporters. If they sign up enough supporters before a self-imposed deadline, the site will send out all the participants' tweets and Facebook posts at once so they're more likely to garner attention.
The White House used the site in April, before it was approved for governmentwide use, to schedule 18,000 tweets urging action to reduce gun violence.
Thunderclap's press office sent along seven other examples of government agency Thunderclaps since the tool won approval from the General Services Administration's social media team in August. They range from the National Highway Traffic Safety Administration urging sober driving on New Year's Eve to the Veterans Affairs Department urging support for veteran competitors in the Paralympics.
Though it's still early days, there are a couple of conclusions to be drawn from the collection of government Thunderclaps so far.
First, executive agencies seem to have focused on Thunderclaps that advocate generally noncontroversial causes -- AIDS awareness, honoring veterans, emergency preparedness, keeping kids safe from pollutants and enjoying the outdoors -- rather than on broader public education campaigns such as the Veterans Affairs Department spreading the word about under-claimed benefits or the Justice Department urging more people to bring citizen lawsuits under the Clean Air Act and Clean Water Act.
Second, agencies are playing it safe with their Thunderclap goals. The site allows users to pick the number of supporters they must sign up to tweet or post their message and the deadline for signing them up. The default goals are 100, 250 and 500 supporters. Of the seven Thunderclaps listed, four set supporter goals of 250 or 100 rather than 500. All the campaigns achieved their goals or were in the process of doing so except for the Environmental Protection Agency campaign to keep kids safe from pollutants.