Feds Won't Release Emails Alleging First Responder Network Impropriety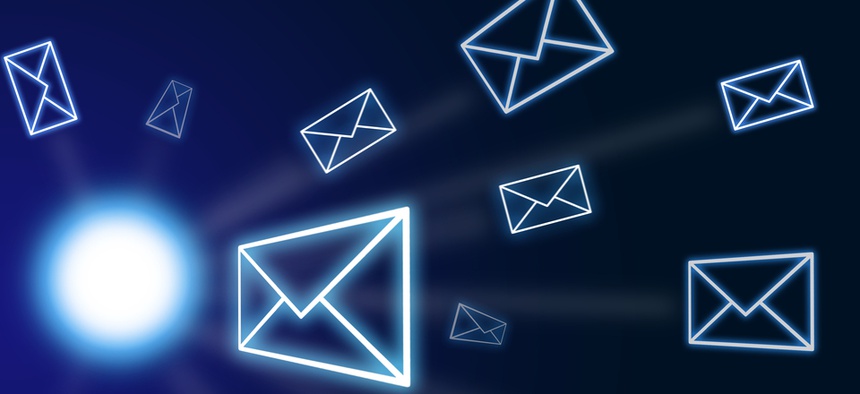 The federal government is seeking to bar the release of emails from an Iowa sheriff alleging improprieties among members of the governing board for a nationwide first responders' wireless network, The Des Moines Register reports.
Story County Sheriff Paul Fitzgerald has claimed some members of the governing board for the $7 billion federal emergency communications effort known as the First Responder Network, or FirstNet, were too cozy with wireless providers, while the communications needs of police and fire departments didn't receive enough attention, according to The Register.
Numerous groups have made public information requests for copies of Fitzgerald's emails describing the improprieties, including The Register. Story County Attorney Stephen Holmes has said he's obliged to release the emails but the federal government has halted the release, saying Fitzgerald's work for the committee was done in a federal capacity and that the emails cannot be released because of security concerns.
From the Register's story:
Fitzgerald's criticism led to a special federal review committee that last year deemed that none of the authority's board members broke laws or public purchasing requirements. Fitzgerald also shared information about his concerns with the Office of Inspector General, whose office previously has told The Register they have a policy where the agency generally neither confirms nor denies the existence of ongoing investigations.

Story County is asking U.S. District Court Judge James Gritzner to dismiss legal motions prohibiting Story County from releasing the records. The federal government, in turn, is asking Gritzner for a so-called summary judgment, which is a procedural move that would quickly end the case in the federal government's favor.

Holmes and U.S. attorneys both said today that they are not aware of any previous federal cases dealing with questions about the release of federal communications sent on local government accounts.

Marcia Sowles, an attorney for the U.S. Department of Justice, argued today that the First Amendment argument doesn't apply since it does not require governments to release records. She referenced a 1988 Iowa Supreme Court ruling that concluded that the minutes from the nonprofit Dubuque Racing Association meeting were not public records.

Past court rulings have generally granted access to records that Iowa governments have in their possessions even if they have not originated from that government. In the 1988 case, however, the court ruled that track management wasn't a public function of the city and that the council members on the racing board were not acting in their official capacity.

Sowles likened Fitzgerald's work on the FirstNet board to the 1988 case, saying his work is separate and outside his official capacity as sheriff.

"They are federal records and the federal government has an interest in whether they should be released," Sowles said.

Gritzner will rule at a later date.
(Image via dwori/Shutterstock.com)