The Congressional Civility Caucus' Social Media Campaign Lasted Three Weeks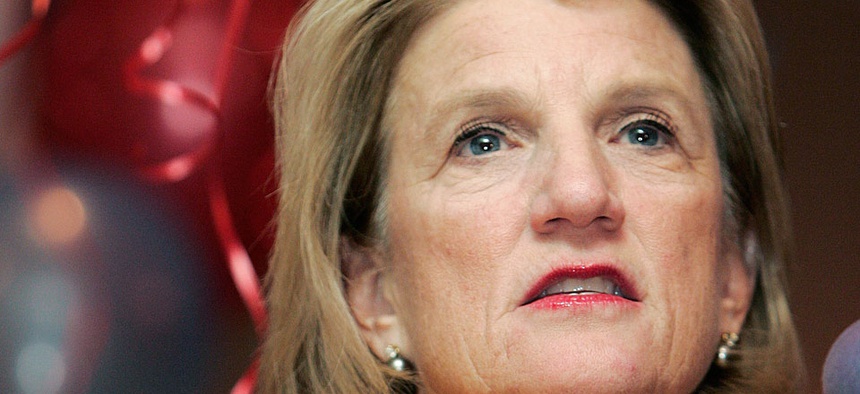 Government is littered with social media campaigns that launched with vigor but ultimately slimmed down to a trickle of tweets before being forgotten about entirely.
Few such campaigns were as short-lived, though, as one launched by the Congressional Civility Caucus in late 2012 as members entered the final stretch before November elections.
Reps. Shelley Moore Capito, R-W.Va., and Emanuel Cleaver, D-Mo., announced they were re-launching the largely-inactive caucus with a new focus on social media around Sept. 18, 2012.
The campaign included a Facebook page and Twitter hashtag and was reported in The Hill. By Oct. 5, just three weeks later, the hashtag and Facebook page had both gone dry. Neither has been updated in the past 14 months.
The social media campaign was discontinued because the work of the civility caucus was transferred to the Working Group for a Working Congress. Co-chaired by Cleaver and Rep. Kay Granger, R-Texas, the group held its first meeting in April 2013, according to Mary Petrovic, a spokeswoman for Cleaver.
"We may do some social media in the future, but the focus now is getting members, within the context of the committee system, to focus on areas of change to create incentives for constructive engagement and improvements to the political environment," Petrovic said.
A spokeswoman for Rep. Capito, whose West Virginia district is struggling with a chemical spill that tainted some drinking water, deferred comment to Cleaver's office. Capito and Cleaver first launched the civility caucus in 2005 and attempted an earlier relaunch in 2011.