We the Ukrainian People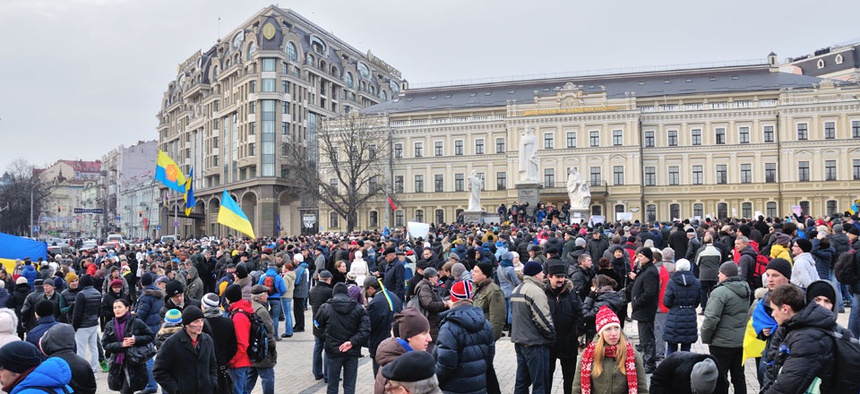 One interesting outcome of the Obama administration's online petition site We the People is that the site has been used as much or more by non-Americans who wish to petition the White House than by the president's own countrymen.
Since its launch in 2011, We the People has been riddled with petitions seeking the release of political prisoners in China and asking the President to denounce foreign governments.
On Monday, the site's front page was nearly overtaken by more than a dozen petitions related to protests in Ukraine after that nation's president Viktor Yanukovych refused to sign a trade deal with the European Union in what many see as a pro-Kremlin move.
One of the petitions, posted Nov. 26, which asked the White House to impose personal sanctions against Yanukovych and his ministers, had already received the 1000,000 signatures necessary for an official White House response on Monday.
The White House has sometimes declined to comment substantively on other petitions that pass the signature threshhold but address sensitive foreign policy issues. 
(Image via snig / Shutterstock.com.)