A More Searchable History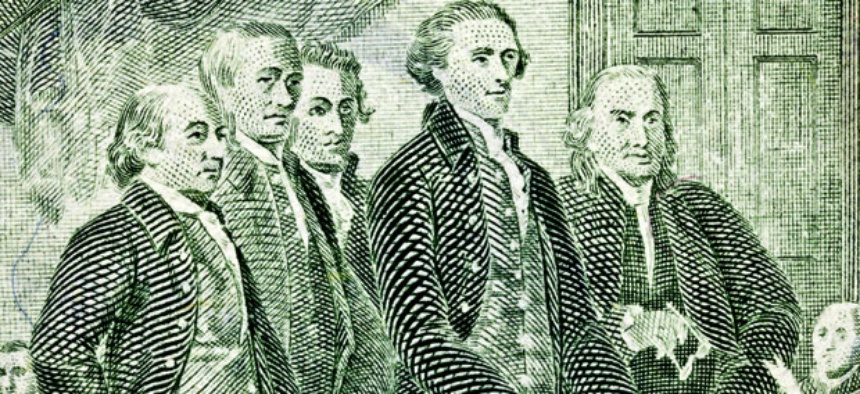 The push to open up government data in searchable and machine-readable formats has focused mostly on the work of contemporary lawmakers and officials.
The principles of open data can be applied just as easily and fruitfully to historical works, though, as demonstrated by Founders Online, a new database that boasts 120,000 documents sent or received by a collection of founding fathers, including the first six presidents and Washington's Treasury Secretary Alexander Hamilton.
The site will be expanded to about 175,000 documents in the coming months including documents from Benjamin Franklin, officials from the National Archives said during an event unveiling the site Thursday.
"These include family papers as well as public ones making them excellent sources of information on domestic life, agriculture, business and a whole lot of other non-political topics," Cynthia Kierner, a professor of history and art history at George Mason University, said during the launch event.
The site allows anyone to search through the collection using keywords and to refine results based on the date the document was created and other criteria. Most of the documents in the system include scholarly annotations provided by the university or another institution that holds the physical version of the paper.
Some papers have been transcribed into the system before being annotated, said Kathleen Williams, director of the National Historical Publications and Records Commission.
The NHPRC is the National Archives' grant-making arm. It sponsored the project along with the Archives and the University of Virginia Press. The software underlying the system was built by MarkLogic.
(Image via trekandshoot/Shutterstock.com)