Beam me up to 100,000 signatures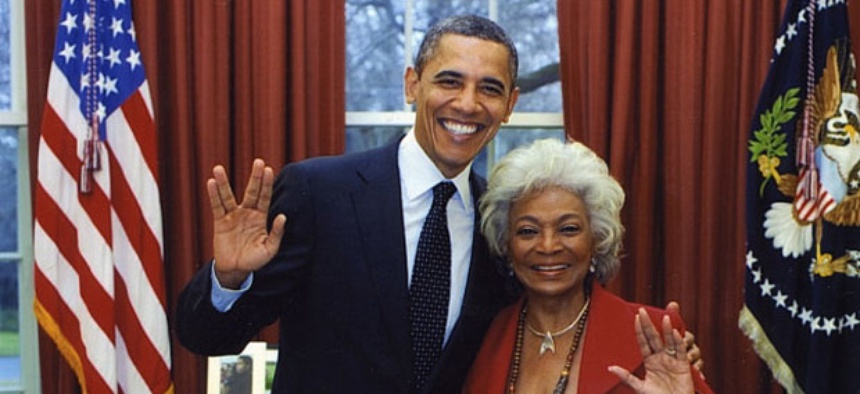 Want to see Betty White host Saturday Night Live? Facebook seems like the logical place to go. It's the most popular social network in the world, after all, so a good match for SNL's broad fan base.
If you want to bring that grassroots, citizen activism to the Kennedy Center Honors, though, you'll have to aim for a more select audience.
That's why I'm curiously following a We the People petition that went live Friday morning to grant Kennedy Center Honors to five surviving members of the original Star Trek cast: William Shatner, Leonard Nimoy, George Takei, Walter Koneig and Nichelle Nichols.
While the federal government doesn't directly choose Kennedy Center honorees, the board of trustees is mostly appointed by the president, a noted Trekkie, and includes numerous cabinet secretaries and all living first ladies.
David Matthews, creator of the "Betty White to Host SNL (please?)!" Facebook page collected several hundred thousand signatures before the late night sketch show granted his plea. The new threshold for We the People petitions to receive an official response is 100,000 signatures in one month.
Only a handful of petitions to the White House site have crossed that threshold in the past and none have crossed it since the barrier was raised. I'm not sure the Star Trek petition will be able to boldly go where only a few petitions have before, but if it does, it will be interesting to see how the rarefied Kennedy Center handles the grassroots pressure.