A stunning claim of stolen trade secrets may be the first big intellectual property battle of the self-driving car era.
Waymo, the self-driving car company that began at Google, is suing Uber and the self-driving truck company Otto, which Uber acquired last year. Waymo said in a federal lawsuit filed on Thursday that one of Google's former software engineers, Anthony Levandowski, installed special software on his laptop so he could download more than 14,000 secret documents—totaling nearly 10 gigabytes of "highly confidential data"—from the company's server when he still worked at Google. Waymo claims in the court filing that Levandowski then reformatted the laptop in an attempt to wipe it of evidence, then never used the laptop again.
Levandowski then took those secrets with him when he left Google to found Otto and used them in his role leading Uber's self-driving car effort, Waymo claims. A call to Levandowski's cellphone went straight to voicemail, which was full. "We take the allegations made against Otto and Uber employees seriously and we will review this matter carefully," an Uber spokesperson said in an email.
In another astonishing detail from the court filing, Waymo says it was tipped off of the alleged theft when Waymo was "apparently inadvertently" copied on an email from a vendor of Uber's. The email included an attachment of an Uber circuit board that "bears a striking resemblance to Waymo's own highly confidential and proprietary design and reflects Waymo trade secrets," Waymo said in its lawsuit.
In addition to the allegations against Levandowski, Waymo's complaint claims a supply-chain manager and a hardware engineer stole additional trade secrets before leaving their jobs at Waymo to join Otto, which was later acquired by Uber.
The technology at stake involves a laser-based sensing system known as LiDAR, which helps self-driving cars position themselves on the roads, figure out where they're going, and essentially see what's around them. (If you've seen a self-driving car, you may have noticed the LiDAR sensor: It's the spinning cylinder sitting in a box on the car's roof.)
Indeed, Waymo's leadership in the self-driving car arena has much to do with its LiDAR system. (That and Waymo's longevity: The company has been at it since 2009, after all.) They're "so far ahead of everyone else because the maps they use are so detailed and the LiDAR they're using gives so much rich information," John Leonard, an engineering professor at the Massachusetts Institute of Technology, told me in 2015. Their sensor "gives 1 million data points a second."
Waymo said in its suit that other stolen trade secrets included "confidential supplier lists, manufacturing details and statements of work with highly technical information," all related to its specialized LiDAR set-up.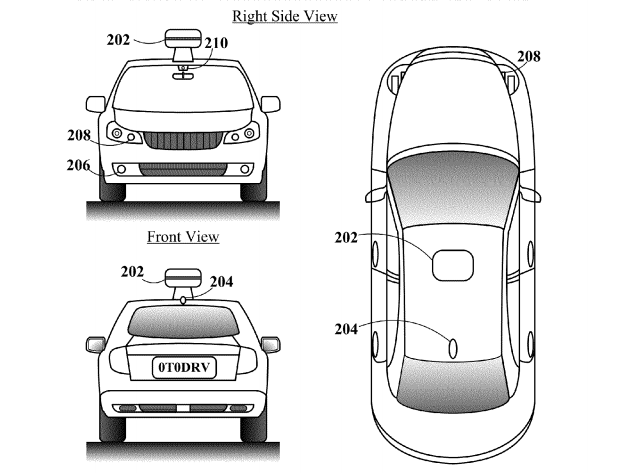 But for self-driving car companies who are vying to lead the future of driverlessness, there's far more hanging in the balance: an enormous amount of money, yes, but also the power to shape what many people believe will be the most profound technological and cultural shift in the 21st century. Self-driving cars could save hundreds of thousands of lives per decade. The mass adoption of such technology could become the most profound public-health improvement since the success of anti-smoking efforts. Self-driving cars promise to change the way cities are designed, creating and destroying entire industries along the way.
Patent disputes are typical in Silicon Valley, but given the outsized significance of self-driving cars—and the power of the players involved—the fight between Waymo and Uber is likely to be one of the biggest legal battles since the war between Apple and Samsung over smartphones.
Elements of that dispute are somewhat instructive here. In claiming that Samsung copied its designs, for example, Apple repeatedly argued that it took substantial effort and risk to develop the first iPhone and iPad—work that Samsung never had to do. That argument was convincing, if complex. Apple won nearly $400 million in damages from Samsung—a sum that remains in dispute after the Supreme Court overturned the damages judgment, sending it back to a lower court.
Waymo is now making a similar argument: "Waymo developed its patented inventions and trade secrets at great expense, and through years of painstaking research, experimentation, and trial and error." A key difference, though, is that Waymo says its secrets were stolen, whereas Apple alleged Samsung copied its design. "Design patents, which address what products look like, are far less common than utility patents, which cover how products work," The New York Times reported last year.
The Waymo lawsuit comes at a time of rapidly intensifying competition in the self-driving car space, an area that involves the biggest names in tech. Though Uber didn't signal an interest in driverless cars until 2015, when it poached an entire department of engineers from Carnegie Mellon, the ridesharing giant has since rushed to prove its commitment to the technology. Uber's efforts have included its $680 million acquisition of Otto, the development of its own mapping system to rival Waymo's, plus PR efforts to win hearts and minds—like the demo of self-driving cars in Pittsburgh last summer.
Despite its extraordinary claims, Waymo's lawsuit is likely a signal of litigation to come. After all, there are several other major players in the race to build self-driving cars,  including longtime auto manufacturers, newer car companies like Tesla, and Apple.
"Fair competition spurs new technical innovation," Waymo wrote in its complaint against Uber, "but what has happened here is not fair competition."
In the end, as is often the case in Silicon Valley, that will be for the courts to decide. This may be the first major lawsuit of the self-driving car era. But it won't be the last.