Senators Reintroduce Bill to Remove Barriers to Connected Device Industry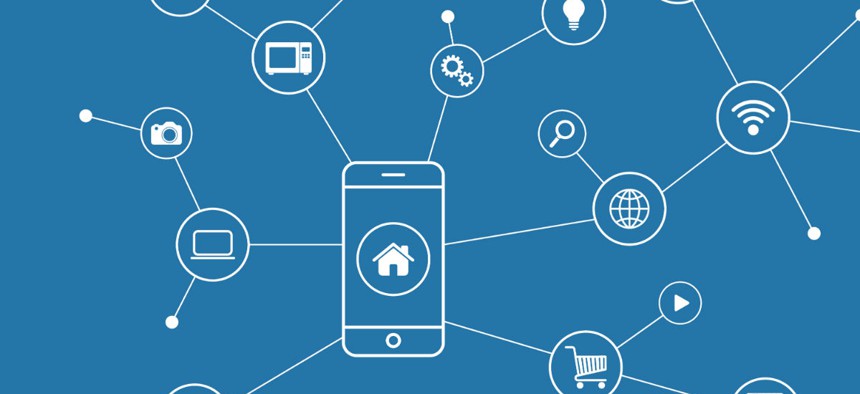 The DIGIT Act would promote economic activity by encouraging the internet of things industry to blossom.
A group of senators has reintroduced a bill that would promote the internet of things industry in the United States.
Sens. Deb Fischer, R-Neb., Cory Booker, D-N.J., Brian Schatz, D-Hawaii, and Cory Gardner, R-Colo., reintroduced the Developing and Growing the Internet of Things, or DIGIT, Act this week. That bill includes several provisions that would encourage lawmakers to nurture connected technology instead of stifling its development.
» Get the best federal technology news and ideas delivered right to your inbox. Sign up here.
Specifically, it would establish a working group, including both federal and private-sector representatives, to identify the regulations or practices "inhibiting or could inhibit the development of the internet of things," the bill says. That working group should also identify the policies that would "improve coordination among federal agencies with jurisdiction over the internet of things." Many agencies have regulatory roles: The Food and Drug Administration, for example, examines medical wearables, and the National Highway Traffic Security Administration has authority over connected cars.
According to Congress' estimate, the internet of things will encompass 50 billion devices three years from now; that industry could create "trillions of dollars in new economic activity around the world."
The bill also directs the Federal Communications Commission to investigate the spectrum required to support a burgeoning internet of things. It would submit a report on spectrum needs to Congress within a year of the act passing.