FBI Awards Dataminr Contract for Twitter 'Firehose'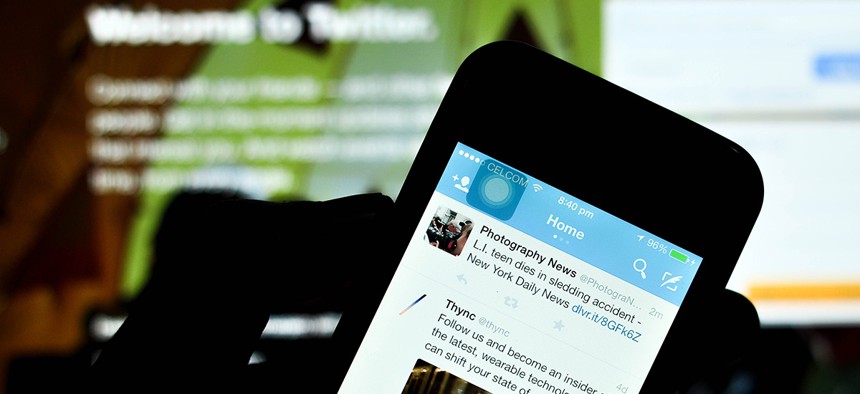 The FBI will soon be able to search a vast repository of public tweets in real time for hints about potential terrorist attacks and other public-safety crises.
The bureau awarded a sole-source contract to Dataminr, a company that allows customers to churn through Twitter's "firehose," which includes more than 500 million 140-character messages posted daily. Twitter's public API only gives users access to about 1 percent of tweets, according to a FedBizOpps posting. 
» Get the best federal technology news and ideas delivered right to your inbox. Sign up here.
"Twitter is a platform where news first breaks on terrorist attacks, military actions, epidemiological events and natural disasters, among other topics," the award notice said. Social media platforms used "by terrorist groups, intelligence services and criminal organizations to further their illegal activity creates a demonstrated need for tools to properly identify the activity and react appropriately," according to a request for quotes.
The bureau, which plans to buy approximately 200 licenses for Dataminr's Advanced Alerting Tool, is just the latest of a handful of government groups to contract with Dataminr; the Transportation Safety Administration and the Pentagon have both made sole-source awards to the company. But earlier this year, Twitter blocked intelligence agencies from accessing the Dataminr service.
While other companies offer Twitter-based data analytics, they only have access to "pre-filtered sub-portions of the 'firehose,'" the FBO posting said. Dataminr would allow the FBI to customize its filters, "based on changing circumstances."
The contract is for a base year, though the FBI's Information Technology Acquisition Unit.