DHS Awards 13 Companies Spots on Agile Contracting Vehicle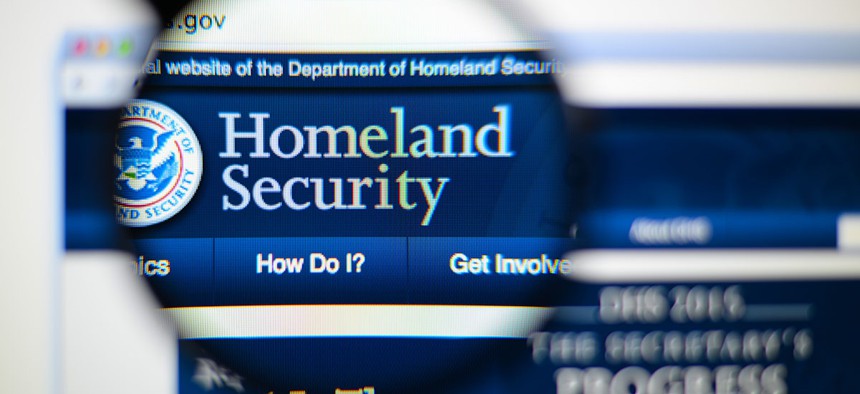 The Department of Homeland Security is a step closer to popularizing agile software development with its new contracting vehicle, Flexible Agile Support for the Homeland, or FLASH.
DHS has awarded 13 companies a spot on the vehicle designed to pre-vet businesses specializing in agile methodologies, including rapidly spinning out and testing basic prototypes and breaking large technology projects into smaller chunks, completed in development "sprints."
With a maximum value of $1.54 billion, the agencywide contracting system was designed to promote vendors skilled in "user-centered design, dev-ops, automated testing and agile," according to DHS. FLASH has a one-year base period with two more one-year ordering periods.
» Get the best federal technology news and ideas delivered right to your inbox. Sign up here.
DHS began promoting FLASH shortly after the General Services Administration's tech consultancy 18F unveiled its agile blanket purchase agreement, which awarded a handful of spots to vendors who completed a technical challenge. That BPA has been halted multiple times by protests from companies that said they should have been awarded spots based on technical qualifications, though 18F recently awarded its first task order for developing a FedRAMP dashboard.
At DHS, "[the] people we have working on these are folks from the Digital Service group, with the CIO, that are in constant communication with the digital services in 18F and the White House," Chief Procurement Officer Soraya Correa told Nextgov in an interview this summer. "We have looked at that solicitation and how they evaluated proposals."
FLASH is intended to be a pilot, DHS Chief Information Officer Luke McCormack said at a panel hosted by AFCEA in Washington this summer. He said then DHS has tried to communicate to Congress and watchdog groups such as the Government Accountability Office that "we are learning here … as we go."
"We're going to put FLASH out there … and will probably have a FLASH 2.0," he said.
Companies awarded spots included Ad Hoc, EDC Consulting, Emagine IT, Excella Consulting, Innovations JV, Karsun Solutions, Navitas Business Consulting, SemanticBits, Soft Tech Consulting, SimonComputing, Wexler Technical Solutions, Solution Technology Systems and LinkTec.