FirstNet Posts Multibillion RFP for Public Safety Broadband Network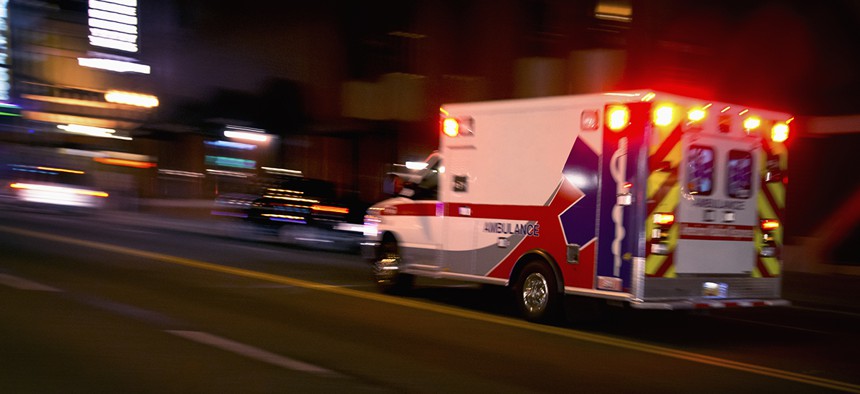 The federal government's vision for a unified national public safety broadband network, primarily for use by first responders, is one step closer to reality.
FirstNet, the group leading that effort, posted a much-awaited request for proposal seeking tech partners to provide the infrastructure for that system, including radio access network services, deployment and maintenance. The network is intended to stretch across 56 states and territories; FirstNet has a $7 billion budget authority and is pledging up to $6.5 billion for these task orders.
FirstNet, an independent authority within the National Telecommunications and Information Administration, plans to make an award in the fourth quarter of the 2016 calendar year, the RFP said. Proposals are due April 29, and applicants must submit questions and capability statements by Feb. 12 and March 17, respectively. The contract has an up to 25-year term, according to FirstNet.
The RFP was posted after more than a year of discussion with technology companies and public safety groups about the network's requirements; FirstNet has issued 13 requests for information and a collection of draft RFP documents.
This final version describes how public safety customers might use the network -- for instance, they may want to use mass market devices, or ruggedized technology that can be used with gloves, one hand, or hand free. Devices on the network would likely need to transmit media and data "both from humans and machine-based sensors."
The network should also broadly support a diverse range of devices because of "bring your own device" policies, the RFP noted, and should allow devices to roam onto different networks, among many other requirements.
The document also described FirstNet's pressures to ensure the network is both safe from cyber threat, but also easily accessible for public safety customers. For example, in a section describing cyber requirements, the RFP noted a security system should protect against "rogue devices" determined to be a security risk, stolen devices, or uncertified devices; while devices "should be able to be blacklisted/un-blacklisted either manually or automatically . . . automatic blacklisting must not jeopardize the safety mission of first responders."
A FirstNet presentation for industry analysts noted partners would get the rights to monetize 20MHz of spectrum, estimating the market value to be in the tens of billions of dollars. Partners would also gain access to a "sticky market of millions of public safety users," the presentation said. 
Established in 2012 under the Middle Class Tax Relief and Job Creation Act, FirstNet is designed to rely on a self-sustaining business model. The group, then, might consider "partnerships and business arrangements that monetize new public safety market offerings" or a "secondary use of FirstNet's excess network capacity," the RFP said.
Major technology and telecommunications companies are already preparing to bid on the contract, or at least to build compatible products.
Intel has been working with Mutualink, a Connecticut-based tech company, on technology for wearable devices that could eventually use the broadband network, Patrick Flynn, director of homeland and national security programs for Intel Security, told Nextgov in December -- potentially as a segue into the public safety market. 
And at a recent conference in Las Vegas hosted by Citi, John Donovan, AT&T's senior executive vice president for technology and operations, said the contract is "a good opportunity for us, and we're treating it as such. The timing of the spectrum, the position of the spectrum, the customer opportunity that comes with it, it's a rare event. So we're going to pursue it aggressively."
(Image via cleanfotos/Shutterstock.com)