18F's Agile BPA Halted Once More By New Protest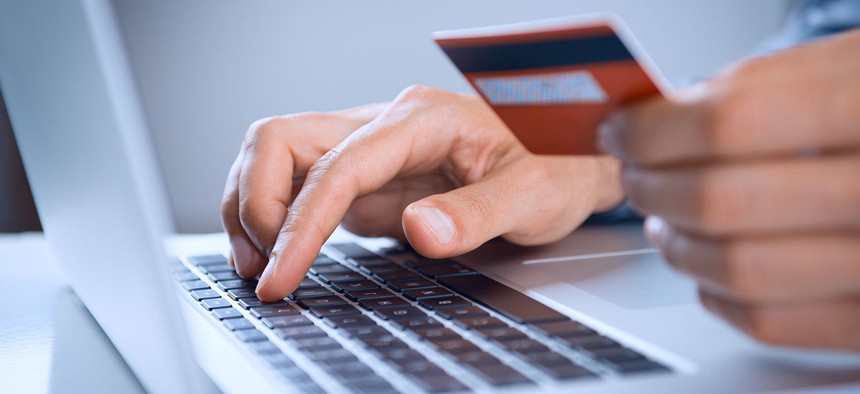 Days after GSA announced it had resolved protests and that activity on the BPA could resume, another protest was filed with GAO.
Updated Dec. 29 to include comment from GSA.
An effort to make the federal buying process easier for companies selling digital services has hit yet another roadblock. 
Earlier this month, the General Services Administration announced its pre-approved list of tech vendors cleared to sell to the federal government was live after GSA resolved protests from companies hoping to make the cut.
But less than a week later, a new protest filed with the Government Accountability Office suspended operations once more. 
GSA's tech services team 18F announced the effort, known as the Agile Blanket Purchase Agreement, in January. It's an attempt to speed up the federal acquisition process by reducing the contract timelines for technology projects from years to months.
But the BPA itself has been stymied by the federal acquisition process. First, GSA's request for quotations was delayed multiple times. And then, shortly after GSA announced 16 awardees in August, at least three protests were filed with GAO and two with the U.S. Court of Federal Claims. 
Multiple companies with spots on the list told Nextgov they recently received notifications from GSA stating that because of a new protest filed Dec. 23 with GAO, performance on the BPA was suspended again. GAO's bid protest dockets show one company, TCG, Inc., filed a bid protest against GSA on that date, and that the case is still open. (Nextgov has requested comment from TCG's attorneys.)
In June, GSA asked competing companies to demonstrate their agile development skills by coding and submitting software prototypes built from public data sets. 
Octo Consulting, which competed but was not awarded a spot on the list, filed a protest with the U.S. Court of Federal Claims in September, claiming its price was not much higher than the next closest awardee. That case was dismissed in December when the court concluded the company did not have standing, according to public documents. (Guident Technologies had also filed a protest with the Court of Federal Claims in October, but public court documents show the case was voluntarily dismissed.)
Public records show GAO dismissed three other protests to the BPA, one filed by MetroStar, another by InfoZen, and an initial protest by TCG. That's because Octo Consulting took its case to the Court of Federal Claims. GAO regulations direct the agency to dismiss cases that are the subject of litigation in other courts. When Octo's case was dismissed in December, TCG was free to re-file its original protest, according to GAO procedures.
According to GAO, GSA was not required to suspend activity on the BPA, but appears to have done so voluntarily. GSA declined to clarify why it had halted progress, but provided this statement: "We look forward to the quick resolution of this protest so that we can offer the great benefits of this BPA to federal agencies and pass on efficiencies and savings to the American taxpayers."