Will Social Media Mavens Take Leave of Absence to Help TSA Tweet Better?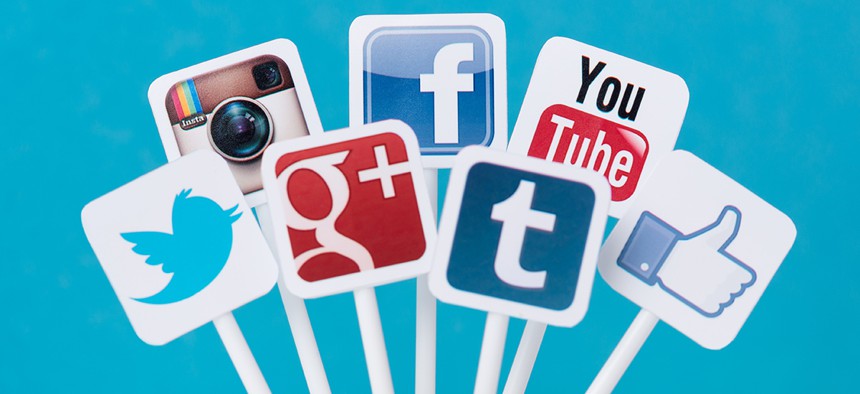 The agency known for bearing the brunt of traveler frustration is looking for private sector social media mavens willing to take a leave of absence from their job to help boost its real-time Twitter account, @AskTSA.
The successful candidates would spend at least six months on loan to the Transportation Security Administration, working as unpaid social media customer service senior advisers. Their duties would include assisting in the development of policies and training related to this pilot Twitter account and providing recommendations for additional social media customer service strategies, according to the DHS notice released last week.
Specifically, TSA is looking for individuals "who have really mastered the art of doing real-time response to a customer service issue via social media," said Karinda L. Washington, external affairs specialist at DHS, in an interview with Nextgov.
The effort is part of the Department of Homeland Security's Loaned Executive Program, which brings in private sector talent for a temporary period to tackle agency challenges using innovative strategies.
Launched in 2012, the program has successfully facilitated the hiring of two dozen loaned executives, who have worked at such DHS posts as TSA, U.S. Customs and Border Protection and the Science and Technology Directorate, Washington said.
For example, DHS currently has an employee on loan from the giant defense contractor Northrop Grumman, who has spent almost a year working to improve biometric programs in the Office of Biometric Identity Management, she said.
For the agency's current search, it's looking for "one or more" loaned executives who could work full time, part time or on an intermittent basis, according to the notice. Applicants could come from any size company as long as it uses social media for customer service, Washington said.
The executives would likely have the option of working at TSA for up to two years. During that period, their companies could continue to pay them their salary, she said.
The application period closes Dec. 11. TSA "would like someone to start as soon as possible, but expects to have at least one individual begin at the start of the new year, according to Washington.
Although the agency hasn't yet received any applications, there has been interest from the private sector.
"We've already received inquiries from different companies" asking for more information and "considering sending us an executive," Washington said.
(Image via Bloomua/Shutterstock.com)