Federal Researchers Want to Untangle Internet of Things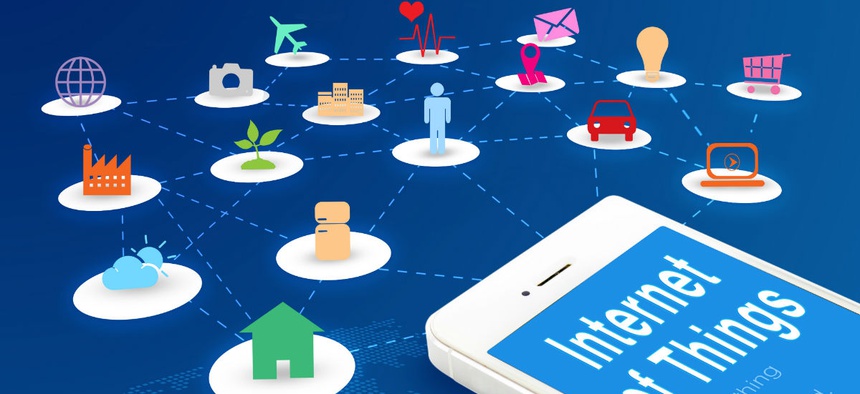 From fitness bracelets to driverless cars, IoT manufacturers need a common language.
From fitness bracelets to driverless cars, the National Institute of Standards and Technology wants manufacturers contributing to the increasingly complex world of the Internet of Things to use a common language.
On Sept. 18, the agency announced the release of its Draft Framework for Cyber-Physical Systems, which is meant to help guide manufacturers through the steps involved in launching these smart systems, from design to implementation. The 227-page document is also meant to boost the interconnectivity of these smart systems by providing manufacturers in all domains with a common analysis methodology.
Cyber-Physical Systems, or CPS, refers to the interacting networks that work in both the physical and cyber realm. In popular parlance, it's known as the Internet of Things. 
"What we need is some common vocabulary and understanding of cyber-physical systems so that developers in different domains can develop cyber-physical systems and Internet of Things products that will be better aligned with this interconnected complex environment," said David Wollman, co-chair of the NIST's cyber-physical systems working group, in an interview with Nextgov.
The opportunities for growth in the world of CPS is huge, according to NIST researchers. But realizing this potential requires a certain amount of organization.
For example, a car has many systems inside its hood that need to work together, but it also needs to be able to seamlessly communicate with the systems operating around it, Wollman explained. The user might want to use the car to get to a new location, but he or she may also want to access information from a nearby restaurant to order takeout.
"All of these different domains are going to have their own interests and needs," he said. But if they all analyze their systems using this same document, then "each of these systems will be able to better line up with each other."
The strategy organizes the many elements involved in these systems into 'aspects,' which are the many concerns accompanying these devices, such as cybersecurity, and "facets," which are the development steps involved in creating each device.
For the next month and a half, the public can comment on the document.
The team expects to create a second draft in a few months based on the public's feedback, followed by another review cycle, Wollman said.
"This area is new and so we're expecting many comments because it's such an important, pervasive and new system," he said.
The agency worked with experts in academia, industry and government and spent more than a year developing the framework. 
(Image via weedezign/ Shutterstock.com)