The Internet of Things Might Force You To Restructure Your Team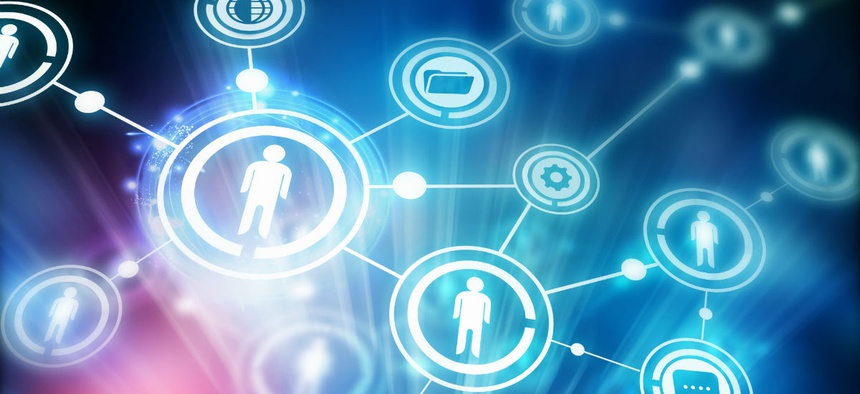 Organizations taking several months to make decisions are "not thinking about the future."
The Internet of Things is more than a buzzy tech term for connected sensors and devices. It could change the way government agencies are organized, and the way they make decisions, according to one senior strategist.
"Six-month strategy cycles are not going to work," said Marty Trevino, a senior strategist and organizational architect with the National Security Agency, He was speaking Wednesday during a panel at Nextgov's annual conference, Nextgov Prime.
In the future, federal agencies could be collecting bits of data from thousands of sensors and devices -- Trevino estimated that in a few years, the average person will interact with 5,000 devices daily -- and they must be nimble enough to react to that data in real-time, he said. 
Big data analysis and business intelligence software make it possible for incoming information, including data collected from the Internet of Things, to have a major impact on executive decisions, Trevino explained. 
"You have to design the system that knows the algorithms" and prepare to take action "in a fraction of a millisecond." 
Organizations taking several months to make decisions are "not thinking about the future," he said. 
But he also noted that current network security models are "anachronistic" and aren't prepared for what he predicts will be a data deluge in the next couple of years.
"Our current security models are going to break down," he said. Currently, "your home is easily secured because you only have three or four or five devices in the home. With the Internet of Things expanding, there's a big difference between securing four or five . . . and securing 750."
He added later that consumers, the government and the private sector should be collaborating to address security and privacy concerns, such as delineating what data certain groups are authorized to collect and how they can use it. It's a "very relevant discussion that none of us are having as well as we should,"
During the same panel, the U.S. Postal Service's chief information security officer, Greg Crabb, admitted the agency isn't "having the [Internet of Things] discussion at the executive level, but we are having a discussion about how these devices we're bringing in . . . impact our people."
Crabb told the audience Wednesday the agency is experimenting with staff using handheld mobile devices to log various stages of package delivery, and is also using location data to make delivery routes more efficient. He added that the agency is making efforts to separate out names and addresses to protect consumers' privacy. 
Crabb said the federal government needed to make cyber threat information about specific devices available to consumers, "because buying is what's going to drive the markets."
At USPS, he said, "we have to extend our ethos, and the ethos of privacy and trust and security . . . into these devices."
(Image via solarseven/ Shutterstock.com)