High-Tech Transportation: Can Congress Regulate Technology that Doesn't Exist Yet?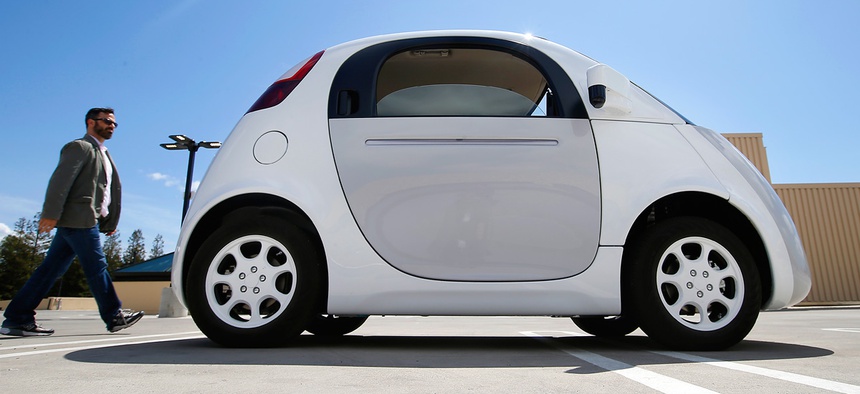 Cutting-edge transportation -- driverless trucks and cargo systems, among others -- could make the United States more competitive in global commerce, according to members of a Senate subcommittee.
During a recent Senate subcommittee hearing, witnesses from companies including Amazon and Volvo submitted videos demonstrating automated transportation technology, many of them still in the development stage. The Port of Long Beach's senior executive lead Michael Christensen, for instance, showed a video concept for a harbor terminal populated by computer-guided driverless trucks and cargo systems. 
"This is about competition," Sen. Maria Cantwell, D-Wash., said during the hearing. The discussion should be about whether the United States is making sure the product transportation systems are cost effective, "or whether that business is going to Canada, or via the Panama Canal," she added. 
Lawmakers also debated with witnesses whether these systems could improve consumer safety. Could "smart trucks" like those being developed by Volvo, for example, effectively wake up an about-to-snooze driver?
Susan Alt, senior vice president for public affairs at the Volvo Group North America, showed lawmakers a concept for a system that could scan its environment in 360 degrees, analyze traffic and predict a pedestrian or cyclist's behavior. (This technology could potentially be market-ready in five to 10 years, according to Volvo.)
She also described on-board systems that could record the number of hours a driver had driven, and could potentially shut down the truck if the driver went beyond their limit. Other systems might vibrate the drivers' seat or play a loud, unpleasant noise to wake them up. 
But federal regulations are still needed before this technology can evolve, Alt said. 
"The challenge is ... the products we build go across states," she said. Companies such as Volvo need federal standards for the technology, she said, including as basic as defining what "driver" means. In a driverless environment, that could describe either the human responsible or the technology system guiding the vehicle. 
Driverless systems could also improve the safety of others on the road, she argued. 
"The more that vehicles can speak to each other, vehicle to vehicle, trucks talking to trucks,and/or trucks talking to cars...that is the technology that would help reduce crashes," she said. 
But she admitted that consumers, and even large companies, are still wary of driverless technology and its safety implications. 
That prompted another member of the Senate subcommittee, Deb. Fischer, R-Neb., to ponder, "is it possible for the federal government to move forward with regulations if society's not ready for it?"