Livestream: Nextgov Prime 2014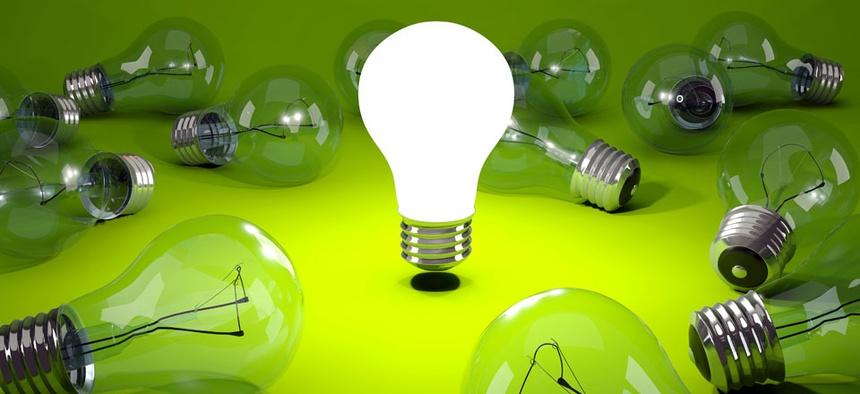 Keynote Addresses
Hear from 2014 Washington D.C. Mayoral Candidate Muriel Bowser on the importance of innovation in government and Google's Chief Innovation Evangelist Michele R. Weslander Quaid on what it takes to create and inspire innovative work cultures.
Nextgov & Young Government Leaders Town Hall: Dare to Be Bold in Public Service
It's tough to be bold in hierarchical bureaucracies, especially as it relates to using innovative technologies to improve public service. The latest and greatest tech tools aren't always readily available or accessible for federal employees, and outdated policies or management practices can derail ideas and stifle creativity. But even in bureaucracy, you can still be bold. Our panelists will talk about their own innovative efforts on behalf of the tax-paying public.
Frank Konkel: Events Editor and Technology Reporter, Government Executive Media Group 
Justin Herman: Social Media Manager, Center for Excellence in Digital Government, U.S. General Services Administration 
Dr. David Bray: Chief Information Officer, Federal Communications Commission 
Corina DuBois: Chief New Media, Bureau of Consular Affairs, Department of State
Jenn Gustetic: Prizes and Challenges Program Executive, National Aeronautics and Space Administration
Hillary Hartley: Presidential Innovation Fellow, 18F, U.S General Services Administration
Isaiah Joo: Chief Information Officer, Young Government Leaders & Program Analyst, Department of State

Bold Awards Ceremony
Join us for a celebration honoring government's top technology problem solvers, and to announce the winners, of the 2014 Nextgov Bold Awards.
Watch these sessions below, and join the conversation using #Prime2014:
(Image via Mikhail Mishchenko/Shutterstock.com)