Government-as-a-Platform: Why Agencies Must Embrace the Strategic Value of Open Data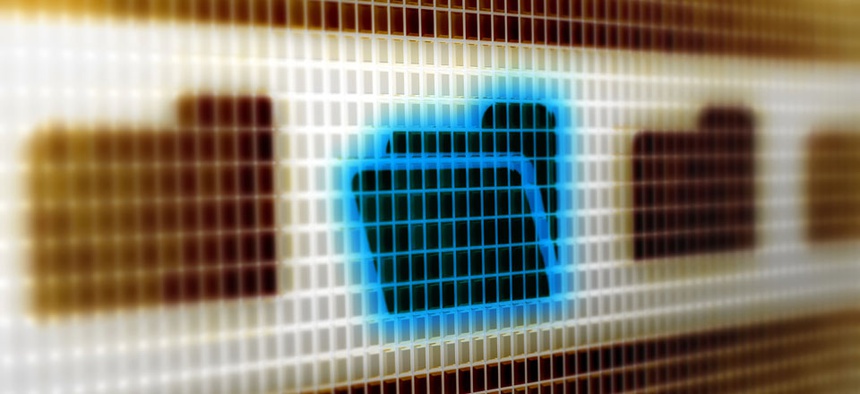 Saf Rabah is vice president of product at Socrata.
Governments today face a series of formidable challenges that demand new ways of thinking. Yet, embedded in these challenges are enormous opportunities for governments to increase the value they provide to a range of constituents. More emphatically, the public sector has a once-in-a-generation opportunity to redefine its place in society as an enabler of innovation, a champion of social and economic progress and a model of how to get things done.
The Need for a Radical Mind-Shift
Historically, governments have gotten mired in thinking no issue is beyond their purview; that it's government's job to support an ever-expanding menu of programs and projects. Donald Kettl called this approach "vending-machine government." In this model, citizens pay taxes in return for one-size-fits-all services.
As we have all seen, this purely transactional, mechanical mode of government does not work. So, if the vending-machine model of government doesn't work, what does? How should government reframe its role in an increasingly interconnected, digital world?
Government as Innovation Accelerator
If the modern economy has one central lesson, it's that being a connector and a catalyst is a really useful thing. This is an important lesson for governments to internalize and it's diametrically opposed to the vending machine model.
But how can government organizations best fill the role of connector and catalyst? Forward-thinking government leaders have discovered the data their organizations collect as part of their daily operations – 311 requests, building permit applications, restaurant inspection reports and an increasing volume of data from sensor networks – can be an extremely powerful connecting agent. 
When thoughtfully collected and contextualized, these data elements form high-resolution pictures that can help unlock innovative solutions to age-old problems. In short, these leaders recognize the enormous strategic value of open data. Further, they have embraced the idea – ahead of their peers – that one of the most important functions of government in the 21st century is as an aggregator and disseminator of the high-impact, public information at their fingertips.
By re-imagining the role of government as a provider of valuable data and data services, these future-oriented leaders are helping to transform the way government actually works. The alternate model of the data-driven government yields benefits across the following four areas.
Economic Development
Governments all over the world, at the local or national level, are looking for creative ways to stimulate economic activity. Several government innovators are realizing the untapped potential of taking a catalyst role in the data economy.
McKinsey in a seminal global study (October 2013) estimates the open data economy can unlock $3 trillion in annual economic value in the areas of education, transportation, health care, consumer finance, oil and gas, electricity and consumer products.
Quality of Life for Residents
Take a look at your iPhone or Android device and consider the beautiful array of apps you use every day. While you may not see a government app, several consumer apps used by hundreds of millions of people every day use open data to enrich their service and help people like you better connect their digital lives with the news and events taking place in their local communities.
For example, Yelp uses restaurant inspection data to add a government health score to its restaurant ratings. And when you are looking for a house or a place to rent, you might use Zillow, a notable example of a technology startup flourishing on open data.
Open data also fuels quality-of-life innovations in ways only a government-as-a-platform business model can enable. Would government have created consumer apps like Porch (for finding a local building contractor)? And would government have created OPower (to help lower your energy bill) or BillGuard (for tracking your spending and preventing fraud)? It isn't likely. However, government did not have to "create" these services. It just needed to supply the data.
Data-Driven Governance
Improving governance, or simply the way government works, is one of the key strategies enabled by open data. It starts with a fact-based decision-making framework. Data-driven governance should lead to improved performance and accountability. The adage "what gets measured, gets done" should encourage more government leaders to set clear, measurable goals for their organization and rigorously track performance against those goals.  
But improving governance does not always mean using available data more efficiently. Sometimes, for example, crowd-sourcing new data can create insights impossible to collect just a few short years ago.
Operational Efficiency
By moving their information-sharing infrastructure to the cloud, government organizations can also reinvent processes, retire aging systems and scale programs more easily. And through consolidation and reuse of IT assets, increased self-service access to information and a reduced system maintenance burden, government organizations can save millions in technology and staff costs.
This vision is not a utopia. Forward-thinking mayors, governors, county administrators and federal agency leaders have already started to bring this vision to life. Scaling this movement is the next phase. And it's already underway
(Image via Pavel Ignatov/Shutterstock.com)