The World's First Bitcoin Bank Will Open This Summer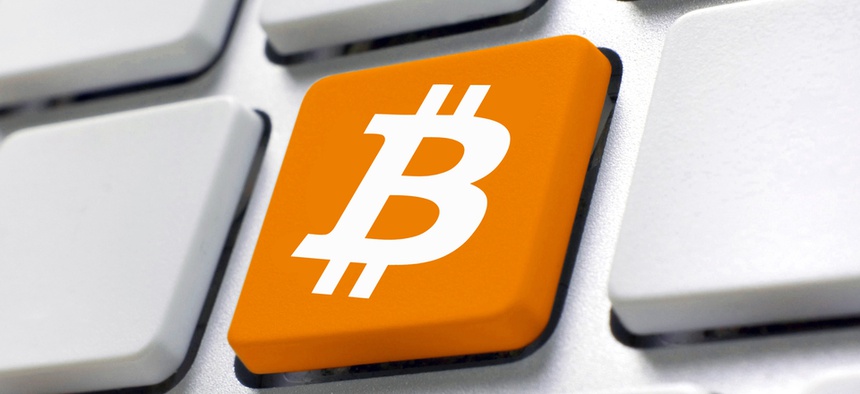 The world's first bitcoin bank is set to open early this summer in more than a dozen countries, including the U.S.
Robocoin, which made an appearance on Capitol Hill last month to showcase the "world's first bitcoin ATM," is launching the bank and says it will help bring the virtual currency "to the masses."
So why does it matter to have a bank for a currency that has no physical presence and isn't backed by any government?
Previously, owners could only store and access their bitcoin by downloading a self-hosted personal "wallet" onto their computer. Now, users can store their bitcoin with the bank. By allowing users to deposit bitcoin in a bank, Robocoin CEO Jordan Kelley says his company hopes to alleviate some of the common concerns associated with the decentralized currency—namely that it is not a secure or simple method of payment.
"It's no longer about buying and selling bitcoin in their own wallet or having to store a receipt," said Jordan Kelley, Robocoin's CEO. "My dad, mom, sister are all terrified of that process."
The announcement may catch many in the bitcoin community by surprise, as the technology is cherished by its adopters as a decentralized form of payment that doesn't operate within the confines of governments, traditional banks, or credit-card companies.
The opening of the bank will also change the way the company views its bitcoin ATMs, which exist all over the globe. The ATMs, Kelley said, will now be deemed "branches" of the company's bitcoin banking empire.
But Kelley said his new venture is not a "bank" in the traditional sense, because it will not store government notes and is instead meant to facilitate easier bitcoin use and acceptance.
"The bitcoin community is going to see mass adoption because of this," Kelley said. "We're just solving problems for everyone in the game—for bitcoin newbies, it makes it easier, and for bitcoin veterans, it makes it more useful."
Bitcoin is a form of online payment that exists entirely online. It can be exchanged for traditional dollars or spent at an ever-growing number of online stores and real-world retailers.
Adopters see it as a fast form of payment that avoids most fees usually tacked on to online transactions. Critics, however, warn that bitcoin and other digital currencies could make anonymous drug trafficking or money laundering easier.
Kelley said his company has not yet figured out a revenue stream for its bank, and will instead "fine-tune" that detail as the business grows.
Last month, the founders of Robocoin brought one of their ATMs to the halls of Congress for a demonstration with Rep. Jared Polis of how the technology works. The Colorado Democrat has been among bitcoin's most ardent boosters in Congress, and has criticized his colleagues for frequently being scared of a "good, disruptive idea."
Attorney General Eric Holder and others have expressed skepticism of bitcoin, noting that it poses concern for law-enforcement officials because it could "conceal illicit activity."
(Image via igor.stevanovic/Shutterstock.com)