NASA Is Paying Russia $71 Million for a Ride to Space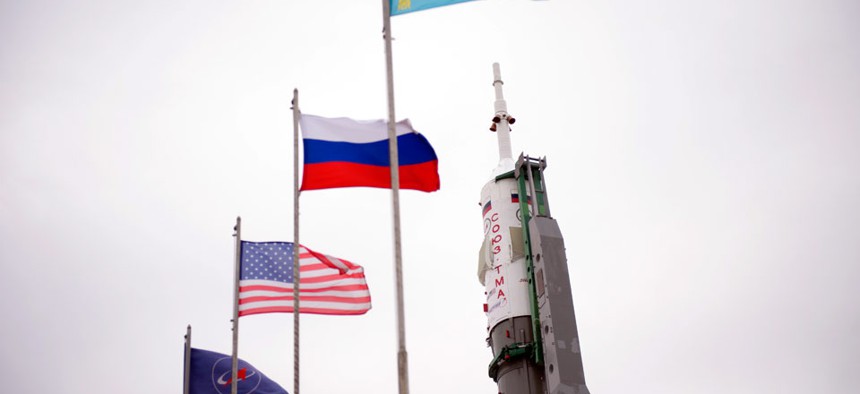 NASA astronaut Steve Swanson was set to hitch a ride early Wednesday morning to the International Space Station aboard a Russian Soyuz spacecraft, costing the federal agency a cool $70.7 million that will surely end up in the Kremlin's coffers.
Swanson will join cosmonauts Alexander Skvortsov and Oleg Artemyev on the journey, which will deliver to them to the ISS. They will join a team of three, NASA astronaut Rick Mastracchio, cosmonauts Mikhail Yurin and JAXA astronaut  Koichi Wakata. NASA secured Swanson's space on the mission in April of last year, when NASA agreed to pay Russia a total of $424 million for six space tickets through 2017.
At the time, NASA Administrator Charles Bolden voiced his concern, saying it would be better if the U.S. could launch its own astronauts to space.