Where to Go for a Fresh Take on Kanye, Tupac and Federal Policy (Hint: Rap Genius)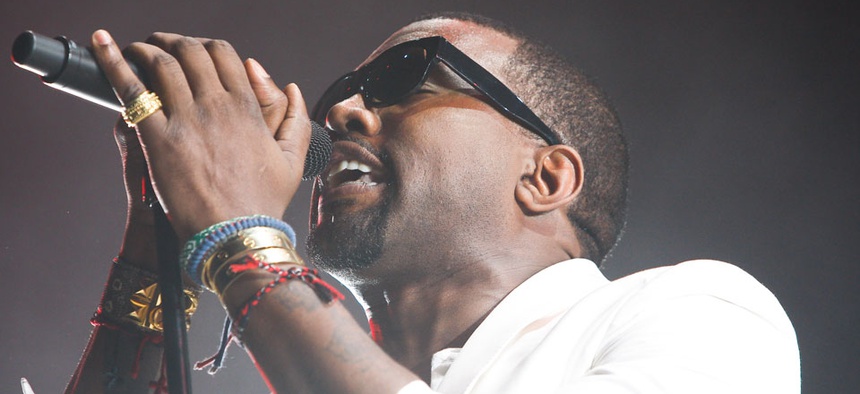 Federal agencies can now post policies, memos and other documents to the social site News Genius where agency employees and citizens can collaboratively annotate them just as they would a news article or a hip hop song on News' Genius' parent site Rap Genius.
Officials at the General Services Administration have been working for several months to ink federal-friendly terms of service with the popular annotation site. GSA's social media lead Justin Herman announced the deal was complete during a #socialgov summit on Thursday at which agencies also outlined numerous other social initiatives.
The U.S. Geological Survey has already posted several technical articles to News Genius to encourage scientists and citizen scientist annotators to help make the articles' dense, scientific language more accessible to the general public.
The government's first official News Genius post on Thursday was the policy document describing GSA's mentor-protégé program. GSA staffers have already begun annotating the document to translate some of its thick regulatory language into plain English. They hope mentors and protégés who've participated in the program will expand the annotations to describe their experiences and successful approaches, said Anne Rung, GSA's associate administrator of governmentwide policy.
The annotation process should also help agencies generate ideas about how to make government documents more comprehensible to people who aren't experts or federal employees, Herman said.
"We have a history at Rap Genius of being somewhat controversial, of sometimes saying inappropriate things," Rap Genius founder IIan Zechory said during Thursday's summit. "So I really want to applaud you guys for recognizing a cool platform and for recognizing the potential to bring some energy and some youthful, maybe edgy invigoration to these publications that are struggling with that."
Also during Thursday's summit, GSA's recently-launched 18F team unveiled its first pilot product: FBOpen, a search tool that pulls data from the government's Federal Business Opportunities contracting site and is designed to make it easier for small businesses to search for contracting opportunities.
18F is a coalition of government and non-government technologists focused on improving government service delivery.
The Securities and Exchange Commission is also planning to release an application programming interface, or API, which would stream public data about market trades and other information directly to outside users who could analyze it for insights or to build tools for traders, said Laura Egerdal, the SEC's digital strategist.
The SEC's investigative arm often uses visualizations developed with this same data to spot quirks in market performance that might suggest illegal activities or to cull through call logs in insider trading cases, she said.