Important Space News: Weird, Mystery Rock Found on Mars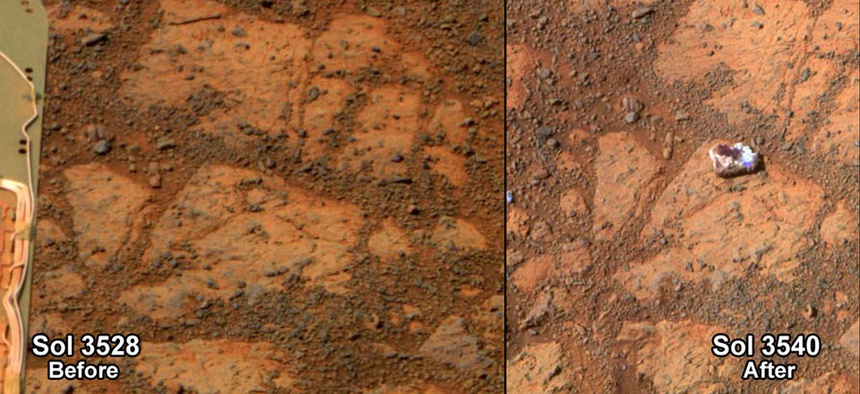 Astronomers are trying to figure how a rock shaped like a jelly doughnut has suddenly appeared out of nowhere on the surface of Mars. It does not appear in previous imagery of the rock's location on the rim of the Endeavor Crater.
The doughnut rock, slightly rarer than a cronut, has been dubbed "Pinnacle Island"and showed up on the planet's surface sometime between December 26 and January 8.
Not to worry though, NASA is on the case. "We've taken pictures of both the doughnut part and the jelly part," investigator Stephen Squyres told The Washington Post. Thorough!
The dark-red portion has lots of sulfur and magnesium, as well as twice as much manganese as anything previously measured on Mars. The results have deeply confused NASA scientists, Squyres said and have inspired heated debates about what this could mean.
"We have looked at it with our microscope. It is clearly a rock," Squyres alsoannounced to a shocked audience probably.